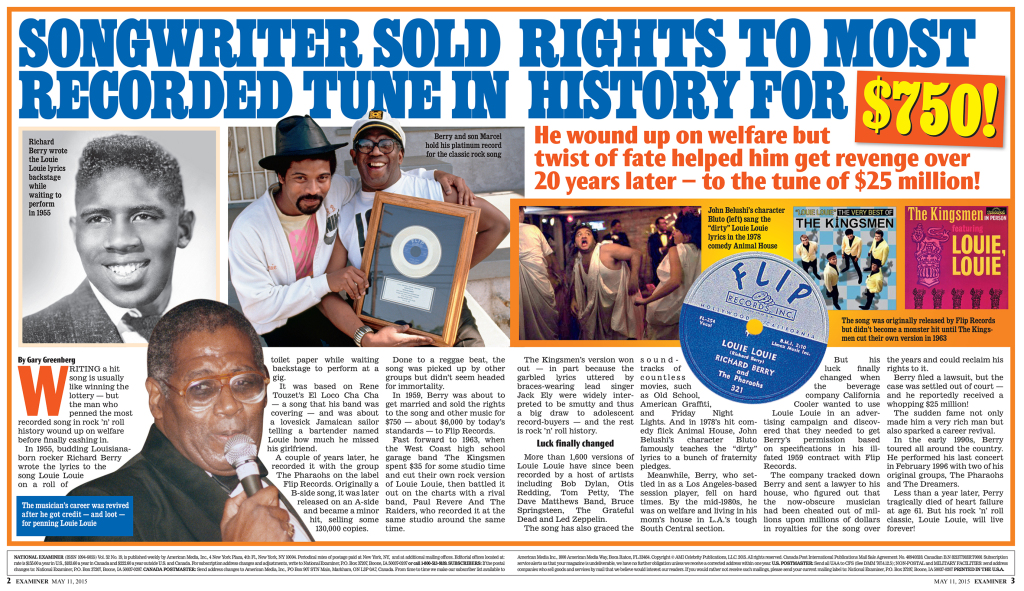 Richard Berry's life story was the subject of a 2 page article in the May 11, 2015 issue of National Examiner.
It's wonderful to see Richard's story getting some attention, and I appreciate the comment about this song being the "most recorded tune in history" (which is what I've been saying for ages), but there's a serious mistruth with the "$25 million" statement.
Here's the official word:
My father never received a whopping $25 million for Louie Louie, but he did get the rights back which enabled him to receive his royalties. And yes he started performing more. He was able to get off welfare and live a much happier life.

– Christy Berry James, daughter of Richard Berry
Here's the cover of the issue that features this article.
If you're an eBay entrepreneur, you may want to consider grabbing a handful of these…