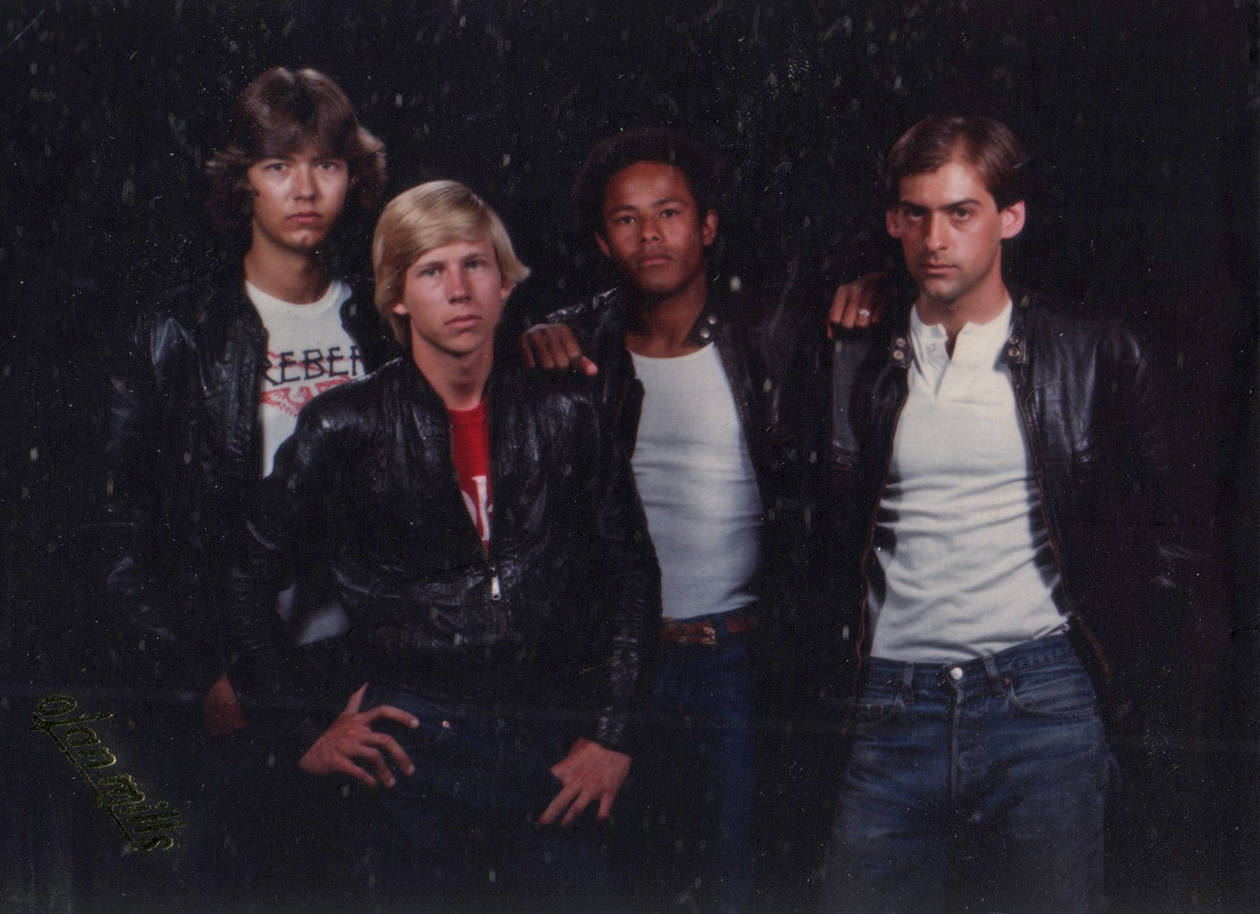 This week, we share another tasty nugget from the LOUIE archives.
Back in the early 80s, there was a rockin' little band in the San Jose area that provided some fine music in a handful of little bars. The R.B. Firebirds was a dynamic band featuring Kelly Smith, Paul "Bosco" Haggard, Tony "Butthouse" Chaba and the man known simply as "1209." The band didn't seem to last very long, and there's very few recordings that exist of their shows, but luckily there's one particular recording that was saved for posterity.
The R.B. Firebirds's version of LOUIE LOUIE, recorded specifically for the KFJC Maximum LOUIE LOUIE marathon is a superb rendition of the song featuring some funny improvised lyrics that tackle the absurdity of this event. For many KFJC staffers, this was one of the top favorite versions amongst the 800+ renditions that were showcased on special weekend back in 1983.
I really loved this version!
On a similar note, I've had a handful of people asking me for a list of all the versions that were performed at that historic event. It's taken a few decades to transfer the existing air-check tapes, break up the various audio transfers into individual song tracks, and identify the various performers (which is still very much a work-in-progress), but we now have a list that can be shared with the public.
Unfortunately, the archive is incomplete. We have close to 62 hours of the 63 hour marathon, and there's "only" 842 versions of the song. I'm hoping that someday someone will show up with a recording of the missing hour or so of the show – recorded from the live radio broadcast, but at this point in time, it seems highly unlikely.
Somewhere down the line, I would love to share an online archive/database of this historic event as well as all the known versions of the song, allowing members of the LOUIE community to provide additional information on each of the recordings. While many of the home-made recordings would probably be available free of charge, I would also provide links to the various resources where one could legally listen and/or acquire copies of the various commercial recordings of THE SONG.
If anyone has any thoughts on coordinating such an endeavor, please let me know.
The Semi-Complete KFJC Maximum LOUIE LOUIE air check list – updated November 2014.
.
.
.
.
.
.
.
.
UPDATE:
Kelly Smith shared some more details about old band, the R.B. Firebirds:
First Band ever to play the (San Jose) Fountain Blues Festival We opened the event on it's first day.

Butthouse named the band after a guitar he liked. Reverse Body Firebirds….some thought it meant Rhythm and Blues but it's not for that.
Richard Dandolo shared an old business card: