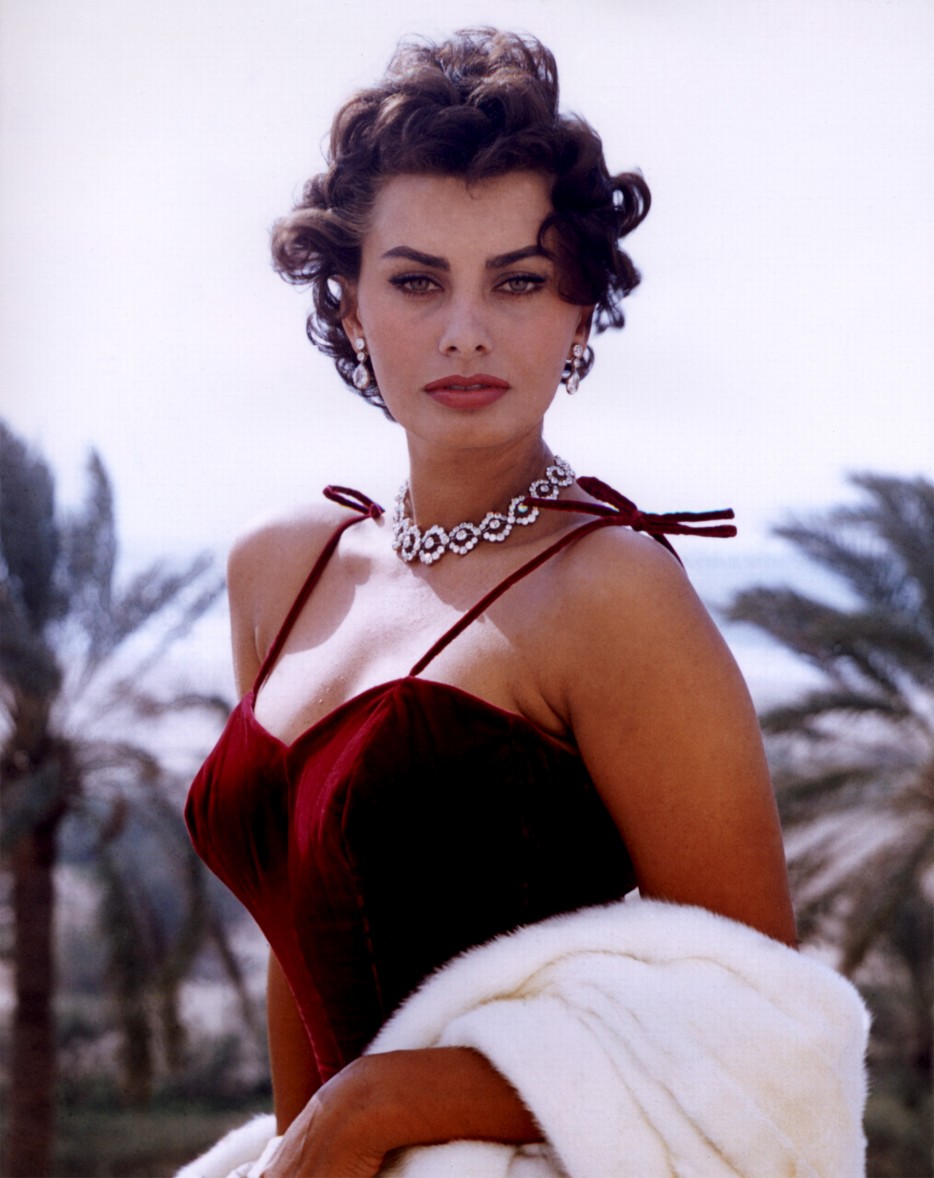 A few days ago, legendary actress Sophia Loren celebrated her 80th birthday. As big fans of this very talented lady, we celebrate her life, legacy and longevity!
As I listened to some of the music she released as a musical recording artist, there was one song in particular that leaped out to me…
"Zoo Be Zoo Be Zoo" was a song Sophia recorded with producer George Martin (pre-Beatles) in 1960, released as part of her album with Peter Sellers – "Peter and Sophia," a project that was marketed in conjunction with their cinematic collaboration in the motion picture "The Millionairess."
The song experienced a recent revival when actress Jessica Paré (as Megan Draper) sang this song with the new title of "Zou Bisou Bisou" during the fifth season opener of the Mad Men television series in March 2012.
For many people, they remember this particular song as a big hit for singer Gillian Hills in 1960. The Wikipedia.org page for this song provided some extra information about this particular ditty…
Although most sources associate the origins of the song with Hills, New York (Magazine) claims the songwriting credits make it more likely that Loren's version was the original. Slate's David Haglund notes that Hills' version is the "best-known version". The song's origins stem from the Yé-yé movement with which an early version of the song was associated. The song's theme is variously described as an open declaration of love and the joy of kissing.
There's a handful of interesting parallels with this song and LOUIE LOUIE…
Certainly the there's the phrase "Zoo Be" rhyming with with "LOUIE" as the most obvious connection…. but the common theme of love as the supreme driving force certainly cannot be ignored.
In previous posts, I've discussed the concepts of "LOUIE Mutants" and "LOUIE Bastards."
Today, I propose yet another category – the LOUIE Relative!
A LOUIE Relative doesn't have to have any blatant LOUIE references, either musically or lyrically, and could be considered an arbitrary association – defined as a close relative or distant relative, absolutely open for interpretation and/or debate.
So with this category, I submit that "Zoo Be Zoo Be Zoo" is a relative of "LOUIE LOUIE."
Maybe a first or second cousin…?
In the meantime, here's "Zoo Be Zoo Be Zoo"- a leader of the Yé-yé movement!
HAPPY BIRTHDAY SOPHIA!

https://www.youtube.com/watch?v=xtqQYIq-S6Q
Reference:
http://en.wikipedia.org/wiki/Zou_Bisou_Bisou