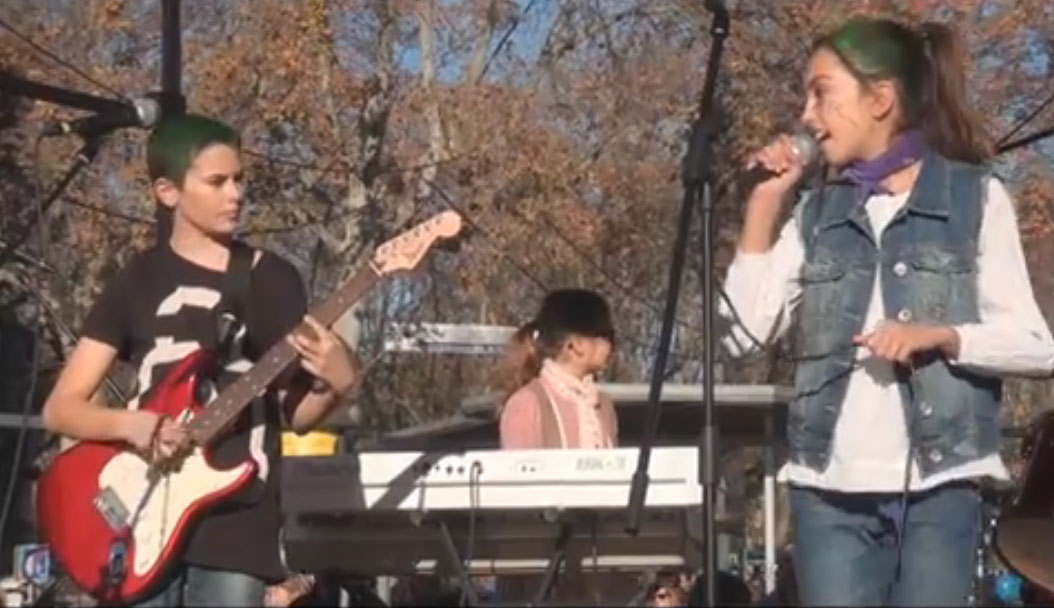 It's December, a week and a day before Christmas. Holiday shoppers are in force, exchanging little green pieces of paper to buy gifts for family and friends.
"Green Air" is not only a state of being, but also a name of a band that performs this week's LOUIE LOUIE.
In this video clip, Green Air, one of the bands from the Get On the Scene music school of France, performs an "Iggy Pop version" of LOUIE LOUIE.
To be perfectly clear, it's worth noting that this is an "American Caesar version" not to be confused with a "Metallic K.O. version."
To learn more about the the Get On the Scene music school, visit the official Get-on-the-scene.com website.