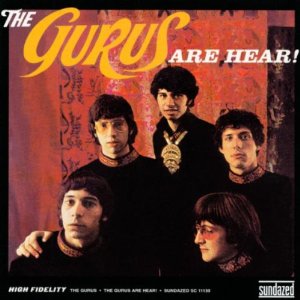 Would you believe there's a 1966 version of LOUIE that I never heard until recently? It's true – I just discovered a version by The Gurus, thanks to my friend Howard. Apparently it was going to be released on United Artists label, but didn't happen for whatever reason…
I love the approach on this one – rather unique arrangement! Certainly worthy of a LOUIE of the Week award!
And so it shall be…..
Reissued by Sundazed, it's now available for a very reasonable price!
The holy grail of psych: the Gurus' long-rumored, never-issued LP, an electric-raga-laced masterpiece of mind expansion! The original United Artists artwork and several alternate versions join these mega-collectible 1966 tracks.
http://www.sundazed.com/shop/product_info.php?products_id=2440