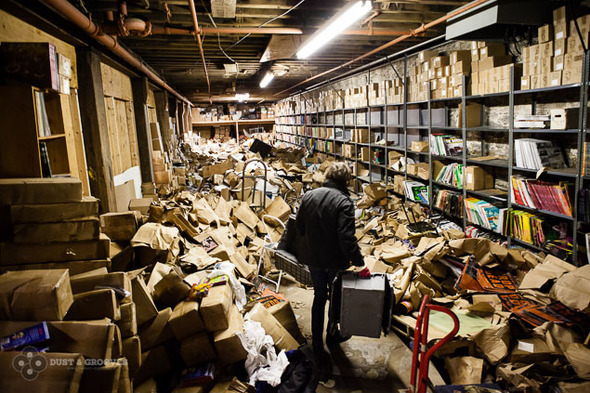 Our friends at Norton Records were hit hard by Hurricane Sandy. Their entire stock – LPs, CDs, 45s, picture sleeves, CD booklets, record labels and more – was destroyed by this terrible disaster.
For the first time in Norton's history, we are asking for your help. It has been entirely against our policy and nature to ask anyone for anything, in the entire history of our magazine and label. It hurts us to even suggest that any of you who have supported the label and our artists by purchasing Norton records over the years, to support us over and above with a donation. But it has indeed come to this. We have added a donate button to our website. Here's the story. Every penny of what you donate will go into remanufacturing record jackets and sleeves for the vinyl that we salvage. No donation money will go into our day to day expenses so long as we can go forward on a minimal budget. If we get to the point where we cannot meet our monthly budget, we will ask again. But now, all donations go into getting the Norton label records back out to the public. We will write more about the procedure in days and weeks to come. Several people have benefits in the works, and we are grateful to you all. Send us any benefit links and we will post and propagate on the Norton site. If any of you are computer, website, internet geniuses, share your smart thoughts with us.
If you live in or happen to be visiting the New York area, I would like to encourage you to lend your support by helping Billy Miller and Miriam Linna sort through this overwhelming mess. A few hours of your time would be very helpful.
For more information, please visit: