As the international music community mourns the loss of singer-songwriter Chris Gaffney, who just passed away from liver cancer, I figured I should mention one of his very good friends, who also happens to be dealing with that evil cancer thing.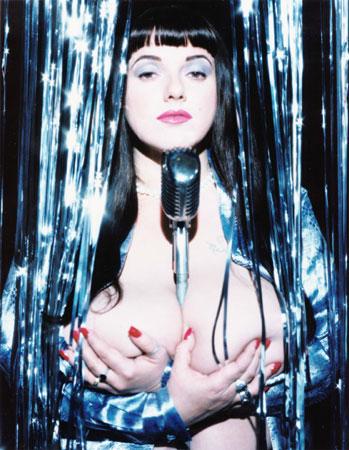 Candy Kayne may not have performed LOUIE LOUIE, but she's a talented musician that deserves your attention. Her big problem is that wound up with pancreatic cancer. She's got some substantial hospital bills, and will be struggling without income to support. Apparently after she had to cancel her European tour, she got stuck with some significant airline fees from a promoter that underwrote travel expenses for her band.
The good news, according to her MySpace blog, posted within the past 24 hours, is that she's recovering nicely from her big 8 hour surgery, and it looks like there's some very cool benefits lined up for her in different cities to show their support for her. In fact, in San Diego, there's a show on May 14 featuring Mojo Nixon, Joey Harris (Beat Farmers) and Steve Poltz that I'd love to see… if only it wasn't a 400 mile drive for me. Mojo doesn't perform that often, so sounds like a real treat.
You can find more about Candye by going to her official CandyeKane.com website, where you can read about her colorful career, listen to her music, order some of her products, and make a donation to help her out during this very challenging turning point in her life.
A musician friend of mine, who shall remain anonymous, is being treated for cancer this week. I'll be on pins and needles, hoping she'll recover from what should be a relatively simple procedure. There a good chance I may be creating a benefit for her, as she's already deep in debt from medical bills. More details as they happen..