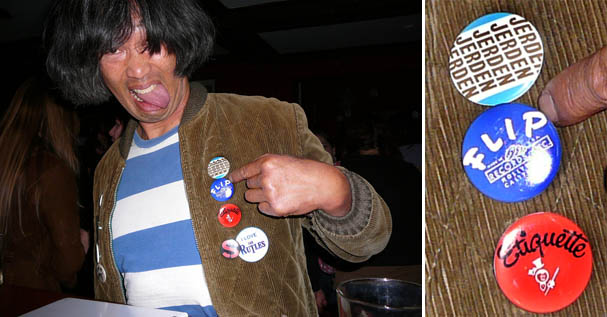 San Francisco rock legend Russell Quan (the Mummies, Phantom Surfers, BobbyTeens, and way too many other bands) demonstrates a great sense of rockin' fashion at a recent Roy Loney (ex- Flamin' Groovies) show where his new band, the Flakes, was part of the line-up!
Buttons for Flip, Etiquette, and Jerden Records? Talk about three biggies in the LOUIE Universe!
Of course, The Rutles are also pretty darned fab! Cheese and onions, baby!