Paul Reubens died a few days ago, and we're still thinking about him.
He was the creator and acting entity that was Pee-Wee Herman, just as Mark Twain was the brilliant creation of Samuel Langhorne Clemens.
I loved the TV shows and motion pictures of Pee-Wee Herman, especially Pee-Wee's Playhouse, the Saturday morning children's show that blew my mind with funny stories, wacky animation, hallucinogenic set design, and wonderful music created exclusively for the TV show by Mark Mothersbaugh (Devo), Todd Rundgren, Mitchell Froom, and The Residents.
Our friend Domenic Priore wrote some beautiful words about Pee-Wee, and the impact of his artistic choices.
"Groucho Marx was the greatest comedian of his time, Richard Pryor of his, and today it may very well be Robert Smigel. In-between all that, Pee Wee Herman may have been the greatest comedian of the era which begat his best work. Case in point, the set design for 'Pee Wee's Playhouse.' While the rest of the world was at its most bunk aesthetically, THIS is how Pee Wee couched his (incredible) act. Savor that for a moment, keeping in mind the eventual infiltration of cool into and within the overall cultural chaos surrounding us now. We have a place in the world. Like all artists this great, they changed the landscape, so, THANK YOU Pee Wee Herman for the cumulative effect you bestowed upon us."
Of course, I loved the idea that Pee-Wee Herman was a supporter of International LOUIE LOUIE Day, which he proudly endorsed in 2015 on his webpage!
Paul Reubens, the actor, was certainly more than just Pee-Wee. He played a lot of interesting roles, which included some performances in Mystery Men (1999), Blow (2001), as well as TV shows like Murphy Brown, 30 Rock, Portlandia, and The Blacklist.
I especially enjoyed his performances as…
.. Chez Paul, the waiter in The Blues Brothers (1980),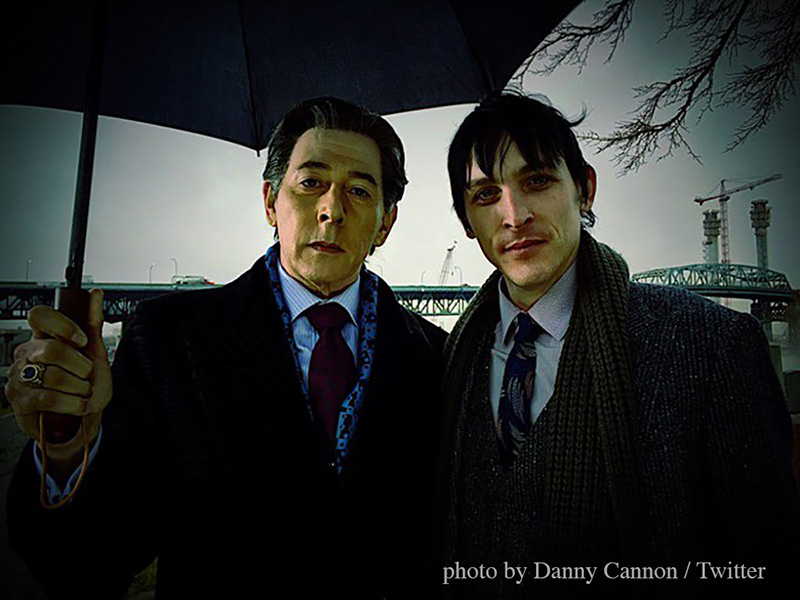 … the father of Oswald Cobblepot, (the Penguin) in both Batman Returns (1992) and the Gotham TV show (2016-2017).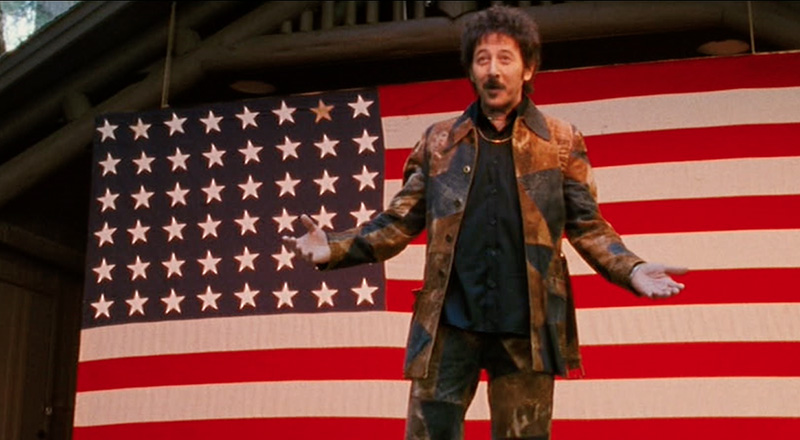 … and Frank Baker, the concert promoter in The Tripper (2007).
As fate would have it, I was fortunate to meet Paul Reubens at a special film premiere party for The Tripper at the 2007 Santa Cruz Film Festival. This particular film, a comedy slasher story directed by David Arquette, is about a group of hippies at a music festival who get stalked by a Ronald Reagan-obsessed serial killer, and was shot entirely in Santa Cruz. CA.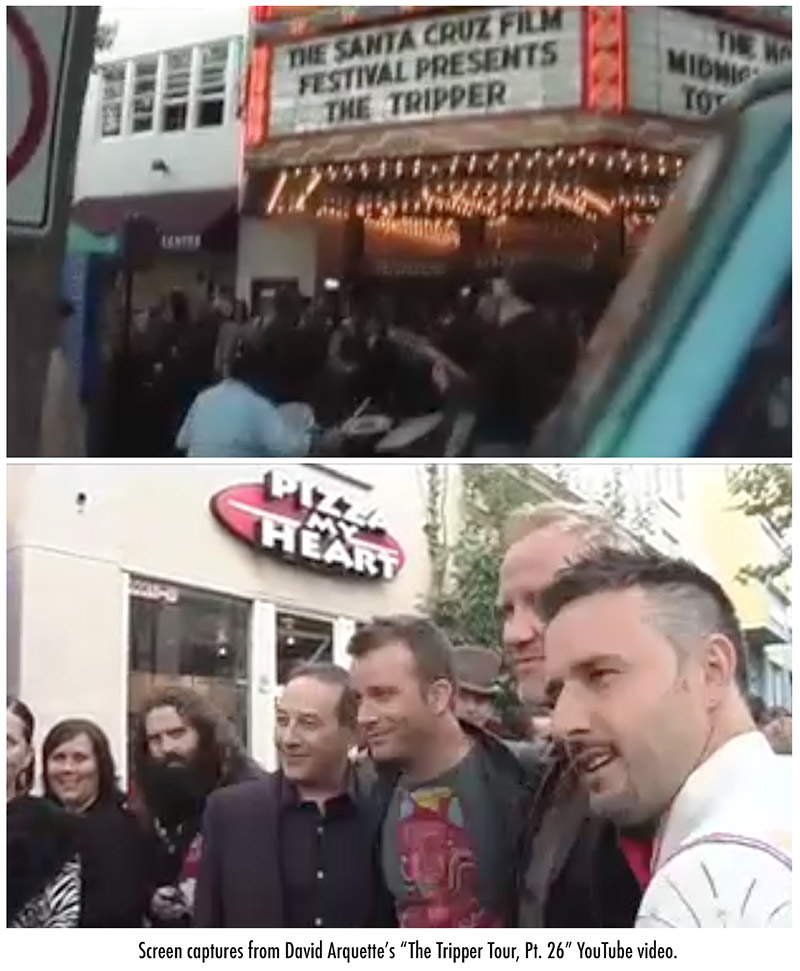 I happened to be a guest of my longtime friend and video collaborator, James MacLeod, who had produced a short film on Chet Helms that was shown at the opening night event that featured The Tripper. A few months before this took place, I was at a charity auction where I bought some artwork from a newspaper "Biography" comic strip by John Roman that focused on the life story of Pee-Wee Herman…. without even imagining I might actually be able to meet the man himself not long after that.
I did bring the art to the film festival, and Mr. Reubens was kind to autograph this art for me. We had a short conversation, and there were a lot of other folks that also wanted to chat with him. I would have loved to have chatted with him longer, as we had some mutual acquaintances with the Del Rubio Triplets, as well as some love for some great music, but unfortunately it was not meant to be.
Rest in peace, Paul Reubens.