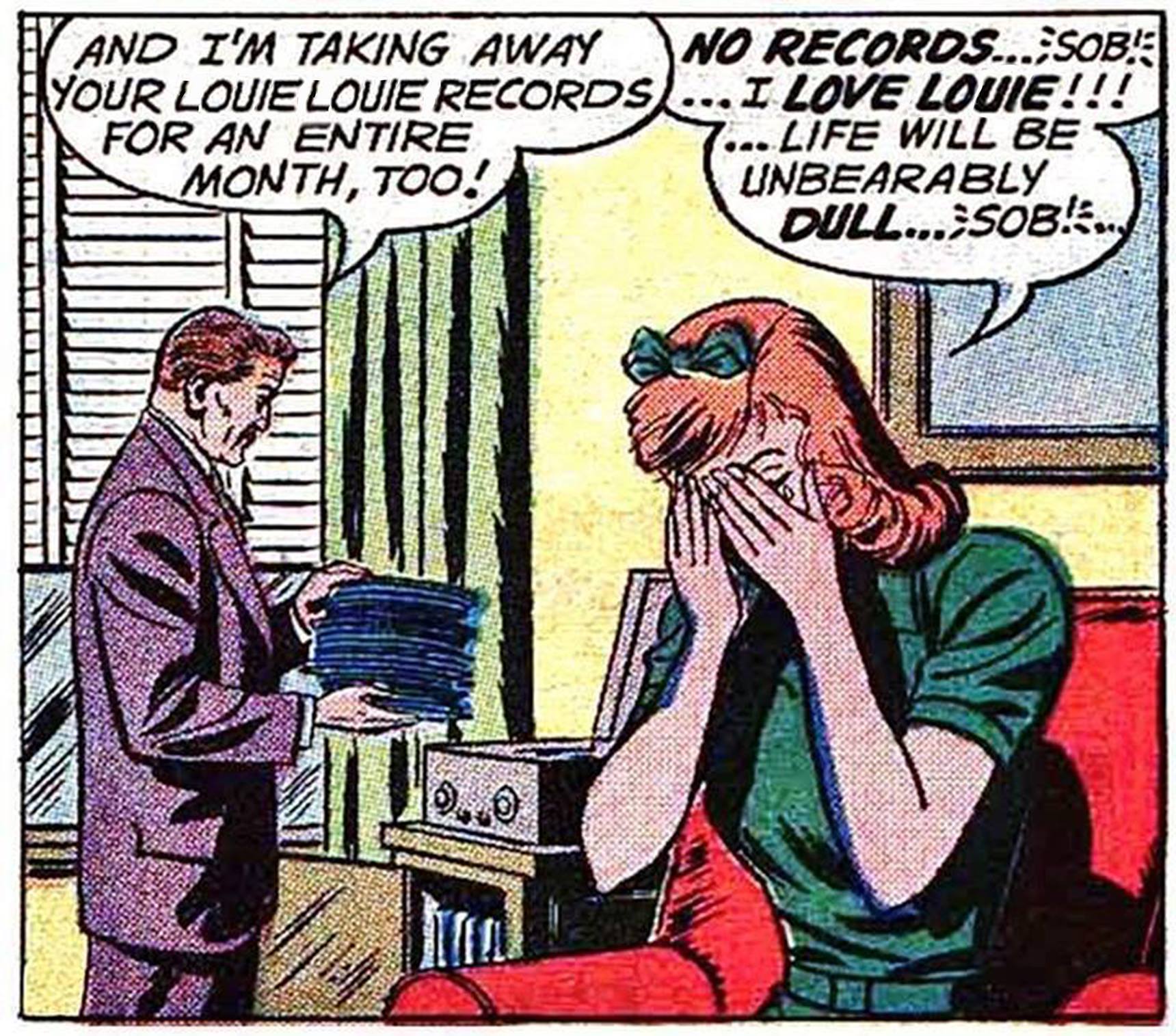 Today – April 11, 2023, we are celebrating International LOUIE LOUIE Day.
April 11 provides an annual opportunity to celebrate the song that has been called the best party song of all time, and has been recorded more times than any other rock song in history.
Why April 11? Primarily because it's the birthday of Richard Berry, the man who composed Louie Louie. But, in addition, many other important milestones in the history of Louie Louie occurred on or around April 11, which is well documented on the official webpage at LouieDay.org.
As the LouieDay.org page states, "Louie Louie Day is now officially registered with the National Special Events Registry and Chase's Calendar of Events, the two leading sources of special events, holidays and observances."
If you have a musical instrument, a boombox or just feel like singing, we'd like to encourage you to celebrate LOUIE LOUIE proudly wherever you go today – your workplace, your commute, the streets, in a forest, a public park, a parking lot, an elevator, a shopping mall, a beach… or even a stage!
If you want to watch and listen to lots of LOUIE, here's a couple of places that may provide some inspiration…
Snippets from the KFJC Maximum Louie Louie 1983 marathon (YouTube)
The Italian LOUIE LOUIE Marathon on Orme Radio on April 11, 2015 (Apple podcast)
Four hours of the Louie Louie Marathon Benefit Stream from the American Legion 1489 of Wynantskill, NY on March 27th 2022 (YouTube)
Here's a small sample of comic strips that celebrated or acknowledged the song LOUIE LOUIE!
ENJOY!!


Fusco Brothers (by J.C. Duffy) November 26, 2016
The Fusco Brothers official website


Free Range (by Bill Whitehead) November 20, 2016
Free Range official website

Nancy (by Guy Gilchrist / created by Ernie Bushmiller) May 27, 2017
Nancy official website


Overboard (by Chip Dunham) October 16, 2020
Overboard official website

Briefcase (by John Louthan) date unknown
(courtesy of the Frances Cherman refrigerator gallery)
(With the exception of Briefcase, all of these comic strips can be found on GoComics.com, the web's largest catalog of syndicated newspaper strips, political cartoons and webcomics. We'll like to encourage folks to subscribe to this fine service. Please support your daily funnies!)