I recently found out about the 1966 video clip featuring The Wayds of Oregon, thanks to a referral by my friend David J. Coyle
"This is the crudest, most inept sounding '60s garage rock I've heard (and seen!) by an Oregon band called the Wayds (and i mean that as a compliment!). And it's a heck of a lot of fun! They don't take themselves too seriously….. Wish more bands had held on to stuff like this, or dared to make it in the first place."
The YouTube description for this video provides some details about this remarkable vintage performance..
11 minute sound film of Oregon City, Oregon garage band The Wayds. Filmed live outside in 1966, the band runs through cover versions of 'Peter Rabbit', 'House Of The Rising Sun', 'Louie Louie', 'Little Latin Lupe Lu', 'Long Tell Texan' and a handful of others. Periodically, a man dressed as Fidel Castro and a woman dressed in an 1860's outfit come parading along and dancing by. Filmed by KOIN radio personality and newscaster, Sherm Washburn.
LOUIE LOUIE kicks in at the 9:45 mark.
I really love this performance.
It radiates pure fun!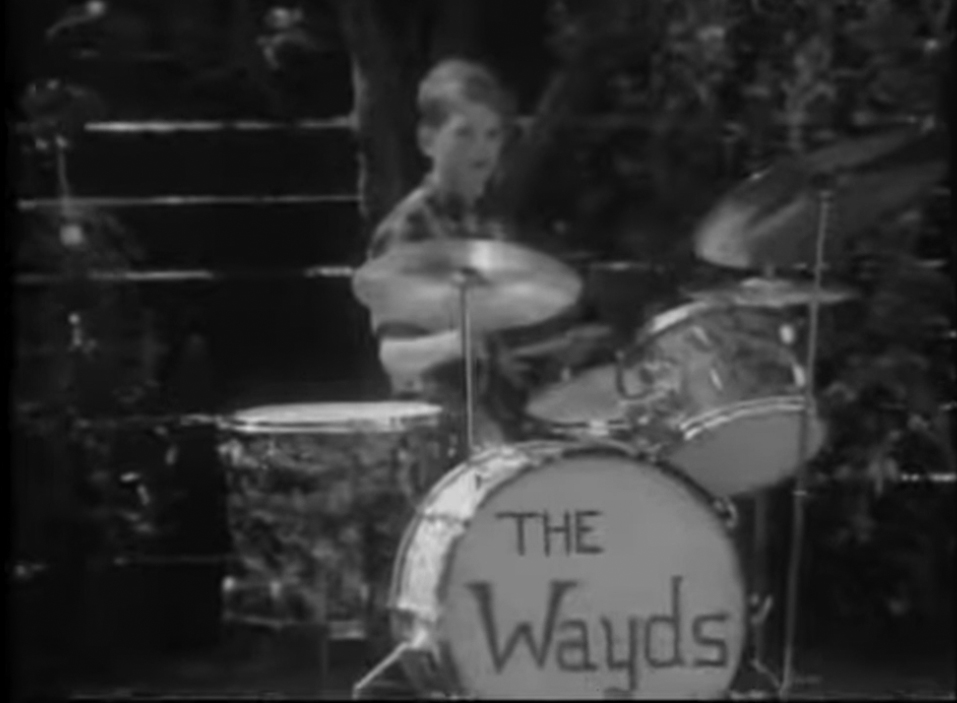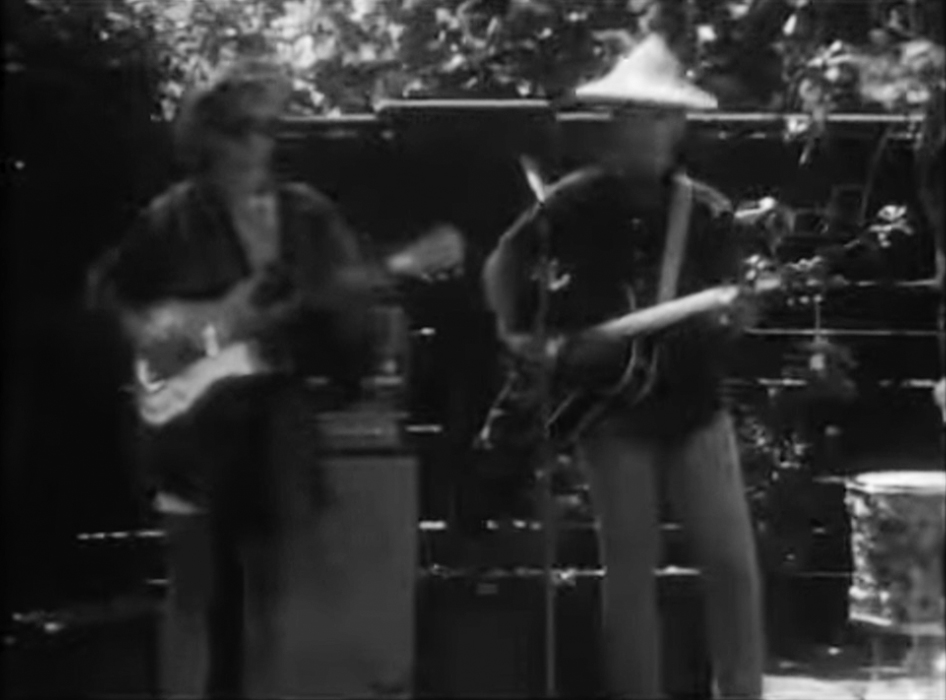 As it turns out, The Wayds were a band that lasted from 1965 until 1968, reunited in 2003, and now has a webpage – TheWayds.com
(Google Chrome has identified this GoDaddy hosted page as "NOT SECURE" but it does seem to work…)
Their official biography shared details about the band, including these details…
Q: Where was The WAYDS formed, what year, and by whom?

A : I (Dick Schalk) formed the first version of The WAYDS in 1965. The first version was made up of Tom Hopkins on bass (he had a Harmony 6 string guitar that he converted to a bass by removing the guitar strings and restringing it with four bass strings); Jim Hopkins (Tom's younger brother) on drums; John Weiler on rhythm guitar; and myself on lead guitar.

Q: Could you list the names of each member of The WAYDS, as well as the instruments each played?

A: In the order that they came and went, the original members of The WAYDS are/were :

Dick Schalk ~ Guitar
John Weiler ~ Guitar
Jim Hopkins ~ Drums
Ben Fritchie III ~ Drums
Tom Hopkins ~ Bass
Alan Rondeau ~ Bass
Ray Shipley ~ Vocals
Steve Hov ~ Vocals
Larry Linnum ~ Vocals
Terry Read ~ Vocals
Mike Woods ~ Vocals
Denny Seely ~ Organ (Farfisa)
John Richardson ~ organ (Farfisa)

And beginning at our 2003 reunion, Becky Wasburn, AKA "Shaker Babe" has been singing and shaking with us too.

Q: There appeared to be many personnel changes throughout the years. Why?

A: Some of the guys couldn't dedicate enough time to the band and moved on; some of the guys moved away or changed schools; one guy got fired because he was so undependable, and all the usual reasons. Towards the end of 1968 (part of the Viet Nam era), some of us either got drafted or enlisted, or went to college.

Q: Who named the band? Is there any special significance?

I (Dick) named the band The WAYDS. I remember my dad bought a new naugahide couch, and I decided to lay down on it and take on the new couch. I woke up with the name still running through my head, and decided to us it as a name our new band. True story.

Do any '60's WAYDS recordings exist? Are there any vintage live recordings?

A: The only remaining WAYDS recordings from the 60's that I know of are from our infamous "The WAYDS Movie", a 10 minute 16mm black and white sound film that Sherm Washburn, a Portland TV and radio personality, made of us in 1966. We were really green and sounded pretty nervous, but we were pretty typical of most of the neighborhood garage bands of that time. A later version of The WAYDS (1967 or 1968) recorded some songs as a "prize" at a huge battle of the bands in Portland Oregon at the Portland Memorial Coliseum during the "Teen Fair". I'm not sure whatever happened to the tapes, but I'd love to find them.
The Wayds also have a presence at Sam Carlson's magnificent Pacific Northwest Bands page!
http://pnwbands.com/wayds.html
…and you want to see the 21st century Wayds, check out their performance at the 2012 Jam-O-Rama…
http://youtube.com/watch?v=6D7qjN47JQ8
…and the Wayds at the 2010 Jam-O-Rama
http://vimeo.com/channels/269330/33471144