It's time for yet another update for the ongoing "LOUIE at the Movies" investigations!
Here's a few you might have missed*…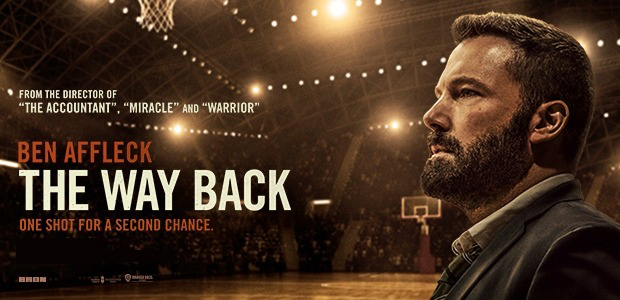 In September 2020, there was "The Way Back" (titled "Finding the Way Back" in the United Kingdom), starring Ben Affleck as a once-successful basketball star that walked away from what could have been a great career in sports. He reluctantly accepts a coaching job at his alma mater, with a chance to redeem himself.
As I recall, LOUIE was performed by a nondescript marching band.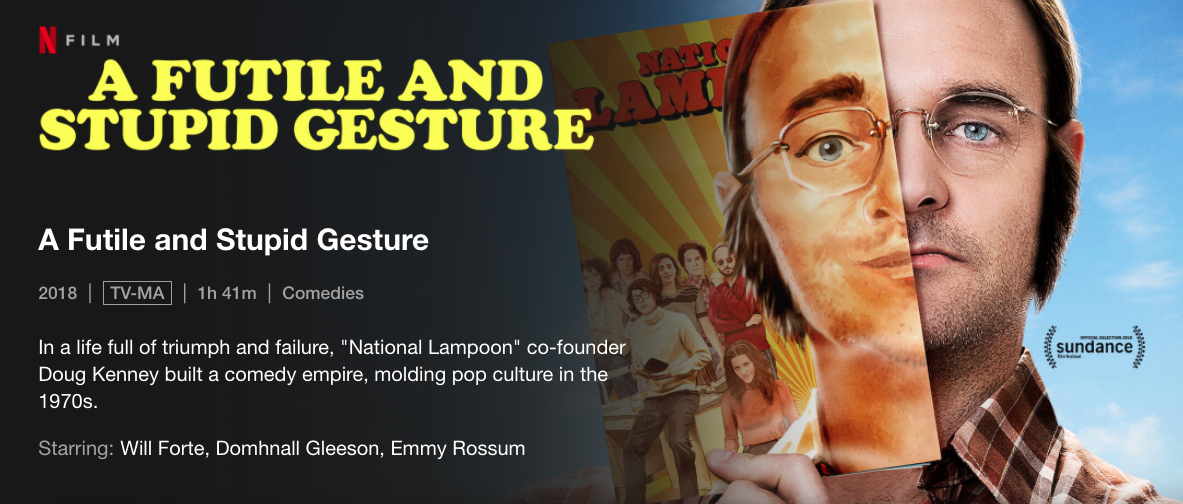 I'm not sure if I mentioned "A Futile and Stupid Gesture" (Netflix), the 2018 biographical comedy-drama film based on Josh Karp's book of the same name, starring Will Forte as the late Douglas Kenney, one of the great guiding forces behind the National Lampoon magazine. As this film is based on the real life story of Mr. Kenney and this magazine, it does include a segment on National Lampoon's first foray into motion pictures – the unforgettable "Animal House," which of course, included LOUIE LOUIE by the Kingsmen and John Belushi.

Recently on PBS, there was a great mini-series entitled "ICON: Music Through the Lens," which focused on stories of music photographers
Early on in episode 1, photographer Chris Floyd shares a great analogy that references the concept of LOUIE LOUIE as part of a three-step assembly of what he considered photographic perfection . . . which of course I loved.
As a longtime fan of the band Sparks, I was quite giddy to learn that the Mael brothers would be the subject of a wonderful documentary entitled "The Sparks Brothers."
Did I expect Ron Mael to acknowledge the song LOUIE LOUIE in this documentary? Of course not!
Do I think that if Ron and Russell ever decided to record their own version of LOUIE LOUIE, it would be truly amazing? Absolutely!! Love these guys!
If you have no idea who this "Sparks" band is, go visit their YouTube channel! Fun stuff!
Last, but not least, my favorite LOUIE guru/advisor – Jeff Stretch Riedle provided a LOUIE update on a movie he just watched, which he kindly allowed me to share on this webpage…

OK, here's the story. I randomly pick a bad movie to watch on Amazon Prime. It's got a sex theme so why wouldn't I watch it? A 2010 movie called "Meet Monica Velour". About a 17 year old kid who wants to meet his porn star fantasy woman. The movie is about his travels to find her, sell his weiner truck to an art collector, and then settle down with her and her daughter. Problem is now the porn star, played by Kim Cattrall, is 49 years old.

At the end of the movie the kid comes back home and gets a girlfriend his own age. One of the pictures on his scrapboard wall show's both of them wearing a restaurant bib that says LOUIE'S (King Of The Clam Strip). So standing next to each other it says LOUIE'S LOUIE'S.

And as I again randomly watch some of the credits, it's obvious this movie was shot in parts of Michigan near my old home. And the kicker is they thank the Livonia School System. Know where I grew up and went to school? LIVONIA, MICHIGAN!!!

No musical connection in the movie, however, to LL.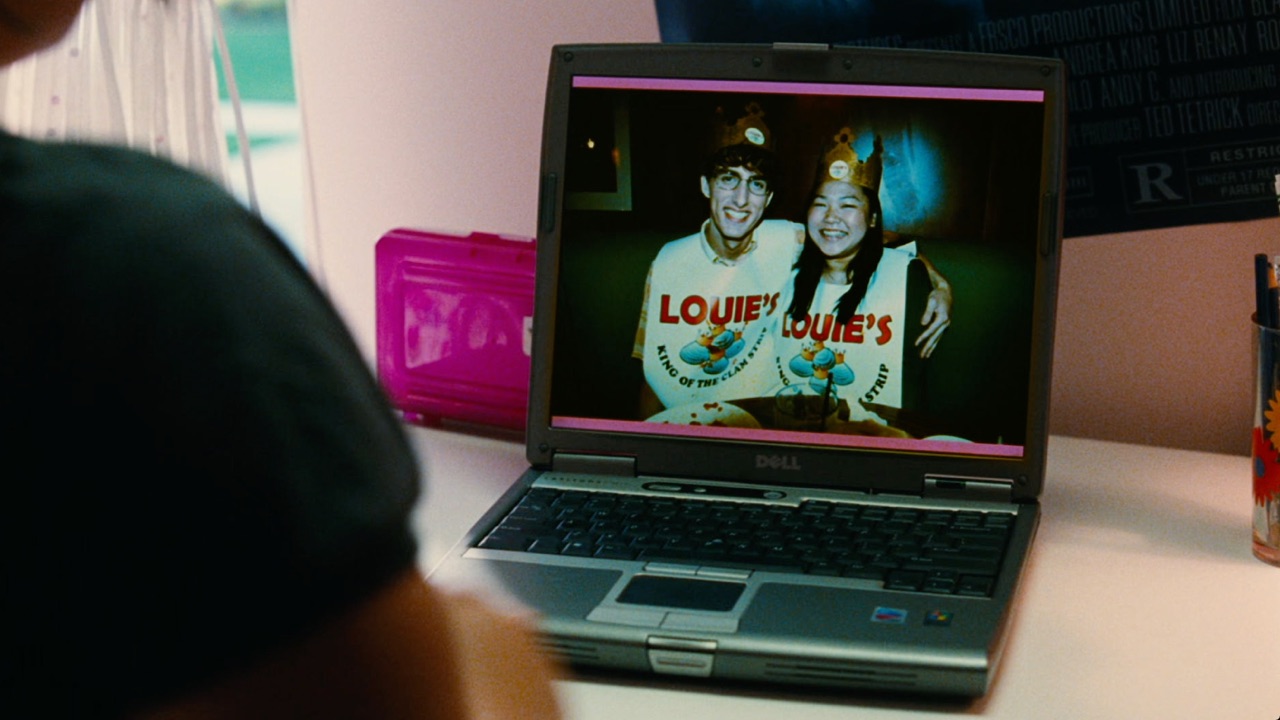 * – some of these were shared at the Facebook LOUIE LOUIE Party, but not all of 'em.
________________________________
Reference Links:
The Way Back
A Futile and Stupid Gesture
ICON: Music Through the Lens
The Sparks Brothers
Meet Monica Velour
Sparks – official website
Sparks – official YouTube channel