It's August 2021 and time for an update on more folks that are no longer with us
Death, the inevitable factor in this cycle of life, continues in it's natural path. We continue to lose people we care about, in spite of all efforts to delay such final conclusions.
Joey D'Ambrosio
Joey D'Ambrosio (aka Joey Ambrose) was the original tenor sax player with Bill Haley and Comets, one of the earliest groups to be credited as a "rock 'n' roll band." He was a member of the band from 1953 until 1955, and was part of the original recording session of their massive hit record "Rock Around the Clock." He left the band along with four other members to start another band that would be known as the Jodimars, which lasted for approximately three more years.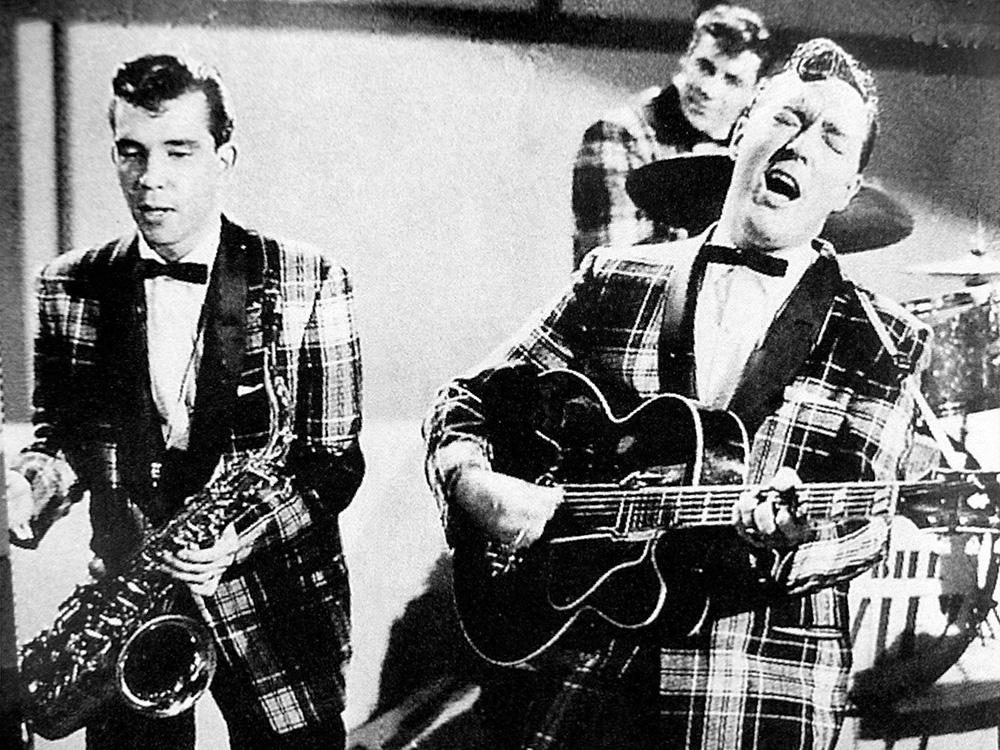 Six years after Bill Haley's death, Joey along with his four fellow former Comets/Jodimars (Marshall Lytle on bass, Johnny Grande on piano, Dick Richards on drums and Franny Beecher on guitar), reunited as the Original Comets in 1987.
In 2004, the LOUIE team was honored to work with the Original Comets, producing a concert video at Bimbo's nightclub in San Francisco.
A few days ago we just learned via Facebook that Joey passed away on Monday morning – August 9th. Joey was the last surviving member of Bill Haley's original Comets.
______________________________________________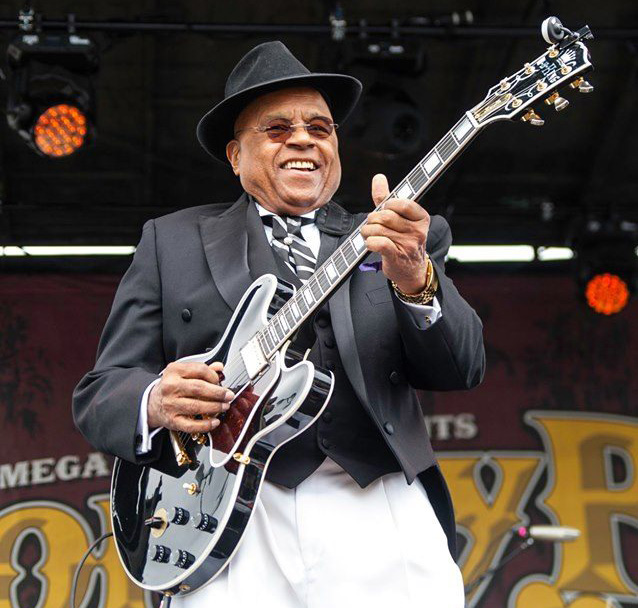 Roy Gaines
Roy Gaines was a Texas blues guitarist with a long history in music. His older brother Grady played saxophone with Little Richard's Upsetters, and Roy was consumed by music as a young child. At the age of 14, Roy met his musical hero, T-Bone Walker, and made such a strong impression with his talents that he was thereafter labeled as "T-Bone Jr." As his career progressed, he would move from Houston to Los Angeles at the age of 16, joining Roy Milton's band, which was followed by a stint working with Chuck Willis. In the course of his career, he would wind up working with Bobby Blue Bland, Junior Parker and Big Mama Thornton in the 1950s, and would later work with such artists as Ray Charles, Everly Brothers, the Supremes, Bobby Darin, Stevie Wonder, and Gladys Knight in the 1960s.
Roy was another great music legend that the LOUIE team was proud to work with, collaborating with him on the Blues Express TV show. His death was announced on Facebook by his daughter Carolyn Gaines. He died on August 11, the day before his 86th birthday.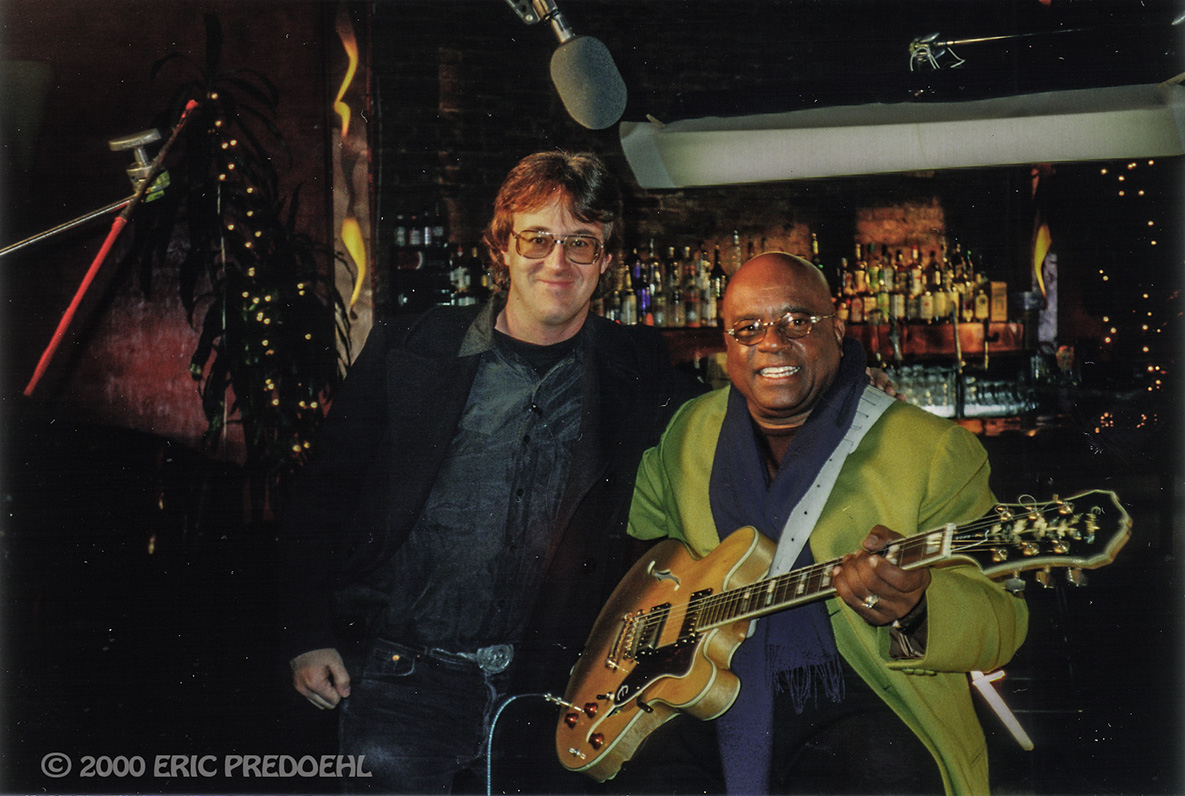 ______________________________________________
Deb Adams
Deb Adams was a longtime friend of the LOUIE documentary project. We made contact in the 1990's when she was the publisher of a music 'zine known as 60s Beat. She was passionate about music from the 60s, and absolutely loved the music of Paul Revere & the Raiders. She provided many great leads for the documentary project, and will be missed.
______________________________________________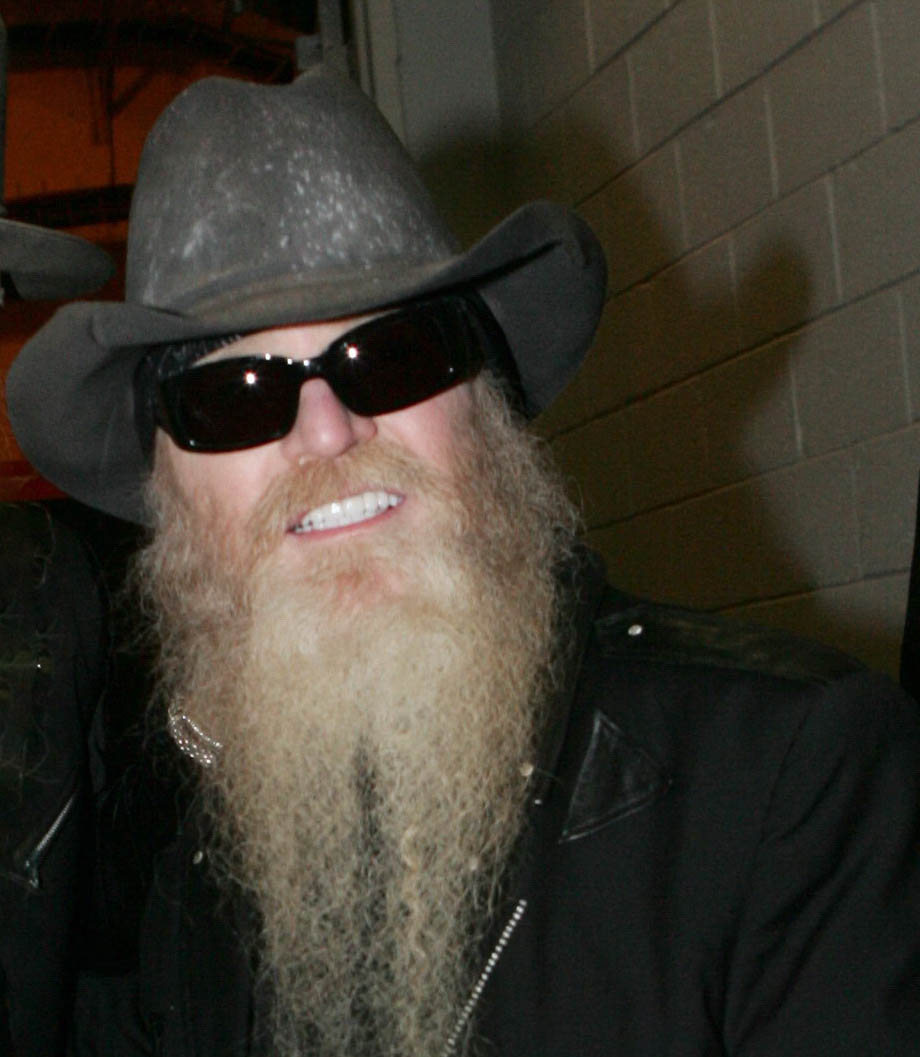 Dusty Hill
I'm seeing a lot of love for Dusty Hill, the ZZ Top bassist that recently passed away.
The late Buck Munger, the former Sunn Music + Fender representative that became the publisher of the TWO LOUIES music newspaper, was a good friend of ZZ Top. He told me than whenever ZZ Top played Portland (Oregon), they would always perform LOUIE LOUIE at the sound check, paying tribute to the hometown guys that had a big hit with that song. While I still haven't been able to track down any recordings of those sound checks, I do have a photo of Billy Gibbons with those hometown guys – Lynn Easton, Jack Ely, and Mike Mitchell, the three founding members of the Kingsmen that are no longer with us.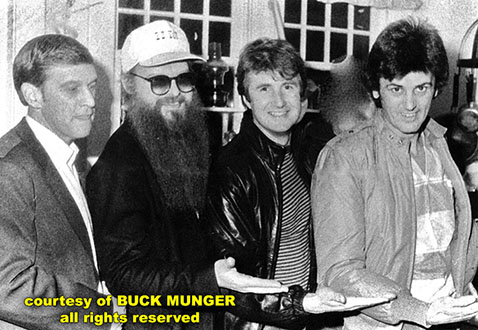 ______________________________________________
Liz Day Sidebottom
Liz Day Sidebottom was the wife of Bob Sidebottom, the legendary comic book store pioneer of San Jose, California. Bob was one of the earliest people to open up a comic shop in the USA, running the Comic Collector Shop from 1968 until his death in 1993. In addition to running a shop, Bob also published a series of underground comic books during the 1970s. with such titles as "California Comics," "Barbarian Comics" and "Barbarian Women Comics."
Bob was a good friend that taught me a lot about music and comic books. He was a solid supporter of the LOUIE project, and it was a wonderful day when I was able to bring Richard Berry into Bob's shop, where they could yack about Charlie Parker, Fats Domino, and all sorts of other cool music in the 1950s (Check out the YouTube clip of that meeting)
Liz kept the Comic Collector Shop going for a few years, even publishing a brand new version of "Barbarian Women Comics" in 1995, before finally shutting down all operations and moving away from San Jose in 1996.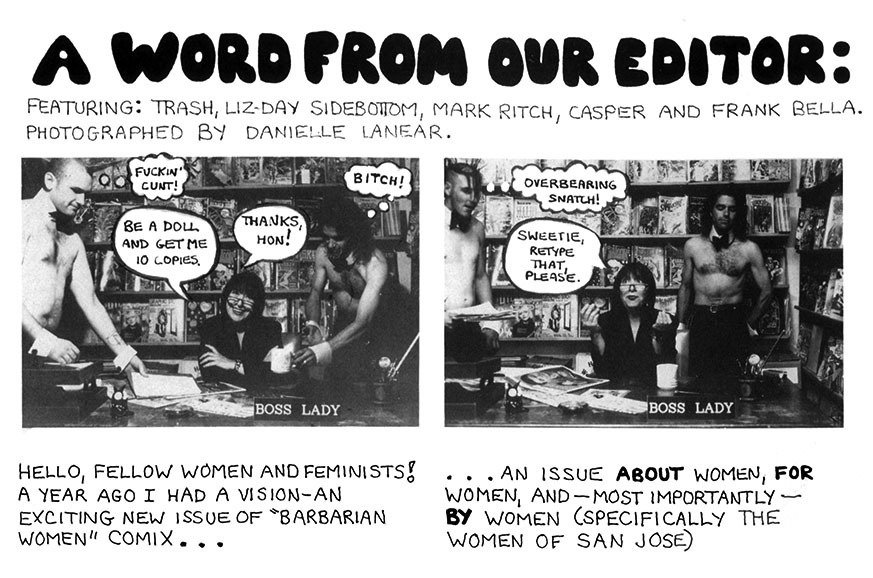 Liz died of natural causes on June 11, 2020. Their daughter, Parker Day is currently a successful photographer based in Los Angeles that recently appeared on Hulu's "Exposure" reality TV game show.
______________________________________________
As I was finishing this blog post, I learned about the passing of yet another musician I'm fond of.
Nancy Griffith
I can't think of any Nanci Griffith LOUIE connections, but she was a great singer and will be missed…..
In the meantime, I'm hoping the grim reaper will slow down a bit.