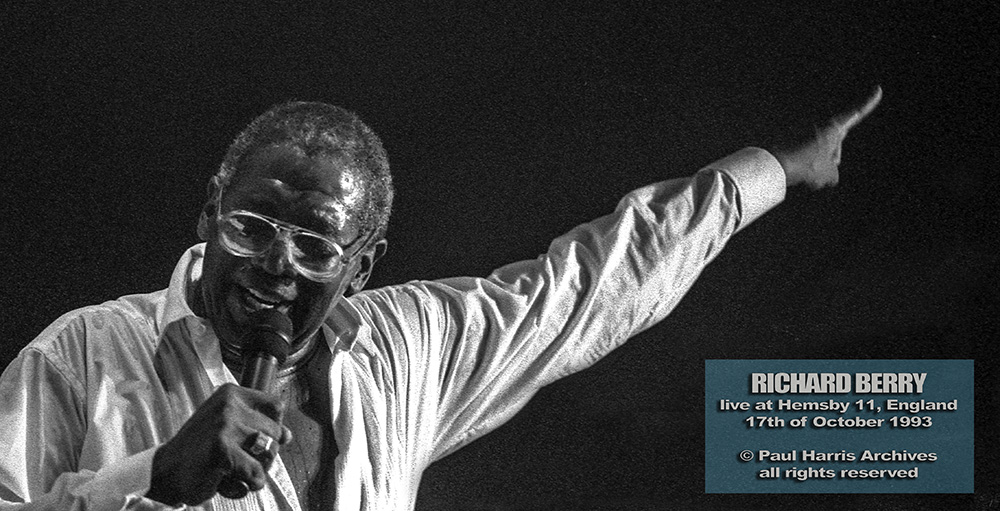 We recently lost yet another fine individual that's collaborated with the LOUIE documentary project. Paul Harris, an exceptional photographer with a long career of documenting a ton of rock and roll, blues, R&B, country and rockabilly music performances, passed away after a long illness on April 12th, a few days short of his 81st birthday. Apparently, he developed a spinal cord illness which severely restricted his mobility, then wound up with colon cancer, which made things even worse.
Here's a photo of Paul Harris with his favorite musician – Fats Domino.
I never met Paul in person, but I was certainly aware of his legacy of great photographs in such magazines as Blues and Rhythm, Juke Blues, and Blue Suede News. It wasn't until I saw a few photos that Paul took of Richard Berry's 1993 UK visit as part of an article in Now Dig This magazine that I realized I needed to reach out to him.
I'm so grateful I did that. Paul had the greatest photos I've ever seen of Richard's Hemsby performance, and as beautiful as the images were in the printed NDT magazine, it couldn't compare to seeing the full raw scans of the photos that Paul shared with me.
Incredible stuff.
Paul's family – his son Kevin and his wife Veronica, have granted me permission to share a couple of these photos on this website.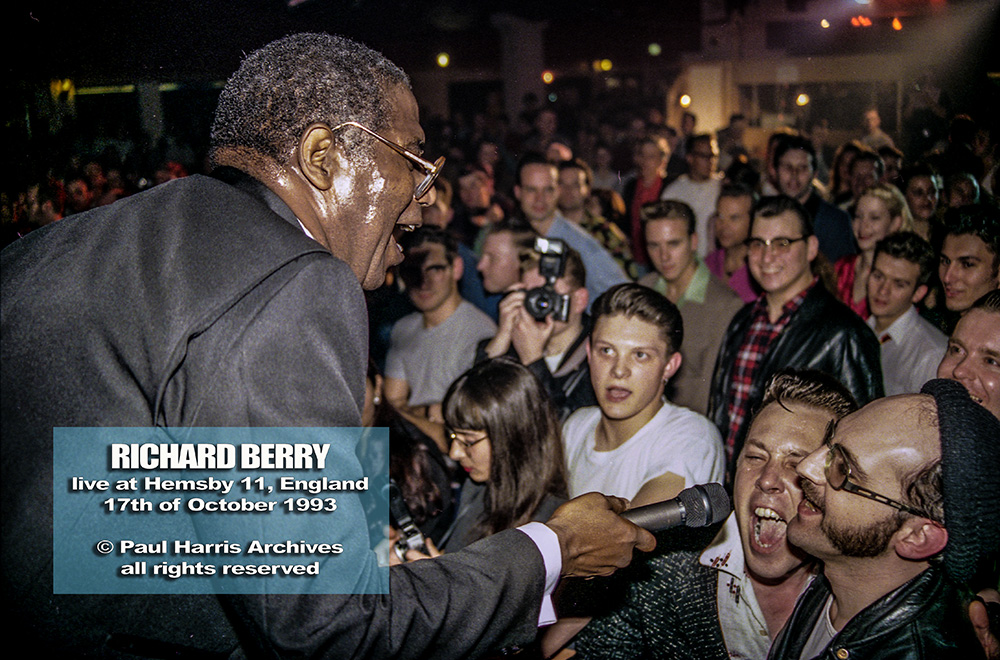 As I was doing some research of Paul's life, I found this little bio on his life in the Encyclopedia of the Blues, a 1992 book written by Gerard Herzhaft, who also gave me permission to share this:
THE PHOTOGRAPHERS
PAUL HARRIS

Paul Harris has been photographing music-related subjects for twenty years and is a regular contribu­tor to magazines such as, Juke Blues (UK), Living Blues (USA), Blues & Rhythm (UK), ]efferson (Sweden), and Now Dig This (UK). 

Living in Worthjng, West Sussex, on the south coast of England, he has covered events in England, Wales, Holland, France, Belgium, and Italy and visited Louisiana, Texas, and New York.

There arc family ties with both show business and photography. It is said that Paul's grandfather, as a young man, played piano from a horse-drawn cart in the Kennington area of London while a young Charlie Chaplin husked on the pavement (sidewalk). That same grandfather was to become a photographer, while Charlie went on to greater things. A great-aunt was an actress on London's West End stage, and Paul's mother worked in the photography business, so a camera was always around. Paul's older son is now an actor.

A high point of Paul's career was photograph­ing and interviewing his main man, Fats Domino, and having Fats invite him into the Domino home in New Orleans in 1989.
Paul's work is also represented by Getty Images.
Thank you again, Paul for your fantastic work.
You shall not be forgotten!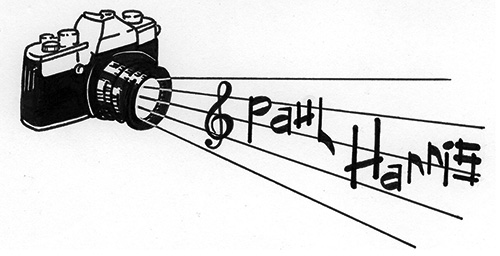 Reference Links:
Blues and Rhythm – Paul Harris obituary
Getty Images – Paul Harris Archives
Paul Harris Blogspot page
Gerard Herzhaft official website