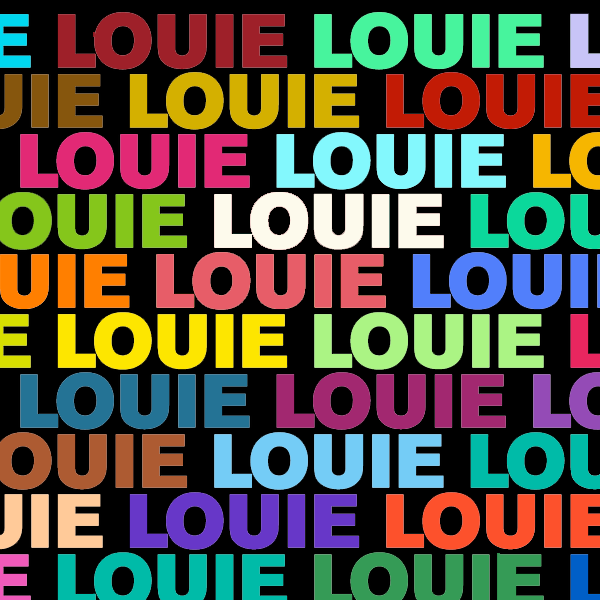 Today is April 11 – International LOUIE LOUIE Day!
Richard Berry, author of this song, would have been 86 years old today.
Last night at KFJC radio, the place where the Maximum LOUIE LOUIE marathon (63 hours, over 800 unique versions) took place many years ago, there was a re-broadcast of a 4 hour radio special that took place 10 years ago with myself, Jeff "Stretch" Riedle, Robyn "Nikki Teen" Braverman and the late Pete Dixon (aka Roy Ross).
As KFJC has a rolling two week archive, you can listen to this show for the next two weeks by visiting
https://kfjc.org/listen/archives
Today, as part of the celebration of International LOUIE LOUIE Day, the New Shockwaves released a brand new performance of LOUIE LOUIE, hot off the griddle within the past 24 hours!
The New Shockwaves are Jeff "Stretch" Riedle (that guy again) on drums, Bill Bortin on bass and Mitch Bramlett on guitar.
Last Wednesday, DJ Odd Monster of Freeform Portland (a radio station based in the Oregon city where both the Kingsmen and Paul Revere & the Raiders recorded that iconic song) shared a special 2 hour program to also celebrate today's festivities. You can hear that show by visiting.. .
Odd Monster added..
"Happy International Louie Louie Day! You probably saw I broadcast a two hour Louie Louie show earlier this week. If that wasn't enough, here's the show from a couple years ago featuring completely different covers!"
If you have a LOUIE t-shirt, today is a wonderful day to wear it.
Here's a great example of a LOUIE T-shirt shared by our friend Kike Louie, who not only produced The First Louie Louie Spanish Compilation, but also ran the LOUIE LOUIE Bar in Madrid (1990-2015), followed by the LOUIE LOUIE Cafe in Gijón, Spain.
Ada Crow is modeling this fine LOUIE LOUIE shirt.
If you know of any other LOUIE LOUIE events today, or would like to share a fun photo of a LOUIE LOUIE t-shirt, please a comment to this blog post or visit the LOUIE LOUIE Party at Facebook!
– E.P. of LouieLouie.net