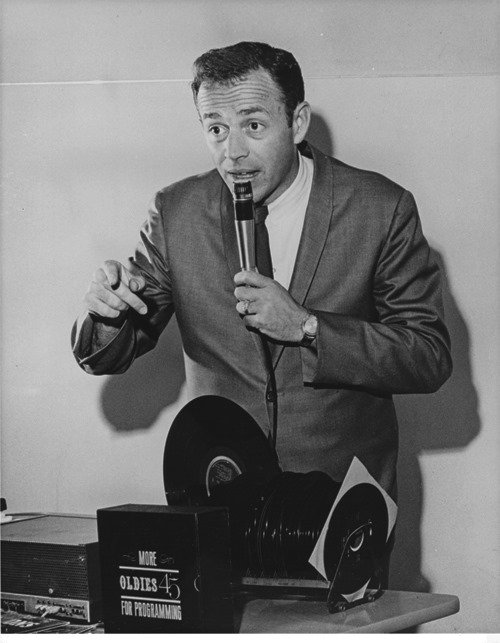 Pat O'Day, the legendary Broadcaster and concert promoter of the Pacific Northwest, has passed away.
During the 1960's he was the highest-profile disc jockey of Seattle and the region's dominant dance promoter. He has often been credited as being the primary person responsible from bringing the Seattle music scene to national prominence during that period.
Starting off in 1956, he began by booking teen dance shows at the Astoria, Oregon National Guard Armory, which led to a whole string of other shows at various towns in Oregon and Washington State. His flagship dance club was the Spanish Castle Ballroom located on Highway 99 between Seattle and Tacoma, which was operated by Mr. O'Day from 1959 until its closing in 1964.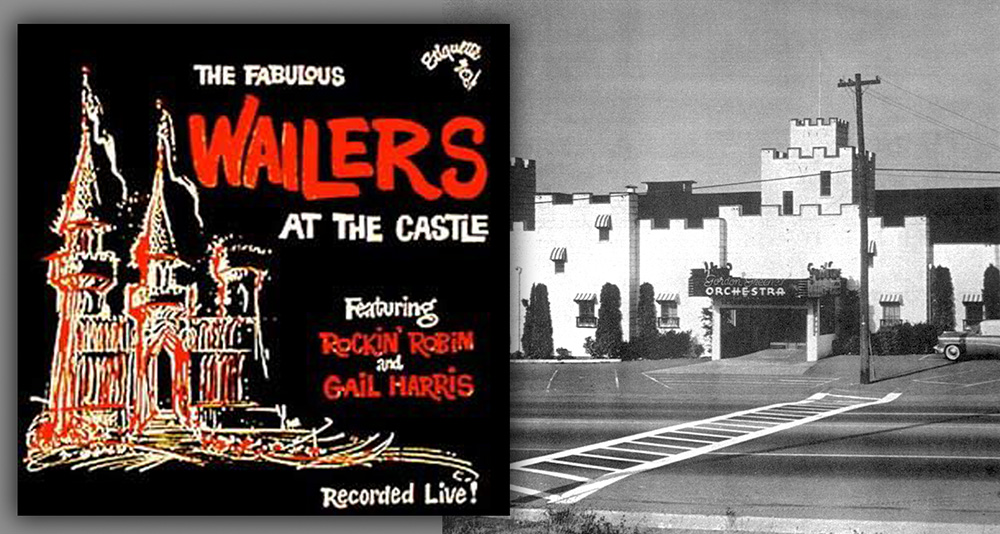 The Fabulous Wailers, whose rendition of LOUIE LOUIE was the archetype that inspired a few gazilion interpretations, played over 100 times for Pat O'Day at the Spanish Castle Ballroom. It's no coincidence that the Wailers second album was recorded live "At the Castle." The club was loved by the musicians who played there, including a young Jimi Hendrix, who would later write a song entitled "Spanish Castle Magic."
Pat O'Day was considered the "godfather" of Seattle's teen dance scene, and after he sold his dance club business, he expanded his operations- Pat O'Day & Associates, eventually renaming the company as Concerts West, which after merging with Kaye-Smith Enterprises, became the largest concert promoter in the world at that time.
At the Pat O'Day Wikipedia page, there was this summary of how this company initiated big changes in the music industry:
Now going by the name of Concerts West, Pat O'Day and his associates design a premium state-of-the-art executive-style service for touring bands, music artists, and their managers. The new concept centered around the fact that live music shows have many components and disparate business needs. Music artists would now be free to concentrate on their music and performances, and the managers could spend more time looking after the artist and their future. All aspects of the shows would be handled by CW. Logistics; air travel, limousines and motels, venues and halls, ticketing and box office, trucking, sound, lights, catering and security—as well as all aspects of promotion; advertising & press, special appearances, and the printing of tickets, CW even acted as comptroller and a central point for the handling of all monies and disbursements (CW typically taking 10-20 percent of net proceeds). All clients were guaranteed that at least one of CW's principals would be present at every concert. Due to this guarantee and his other responsibilities at various radio stations, Pat O'Day has to work seven days per week.
Pat O'Day had a very diverse career, which included ownership of various radio and TV stations, eventually retiring from the entertainment industry to focus on real estate ventures.
In 1998 a plaque featuring Pat O'Day with a photograph of him was added to the permanent disc jockey exhibit at the Rock and Roll Hall of Fame Museum in Cleveland, Ohio.
According to his family, he died peacefully at his home on San Juan Island. He was 85 years old.
REFERENCE LINKS:
Wikipedia- Pat O'Day
Seattle PI – Pat O'Day obituary
KIRO 7 – Pat O'Day obituary