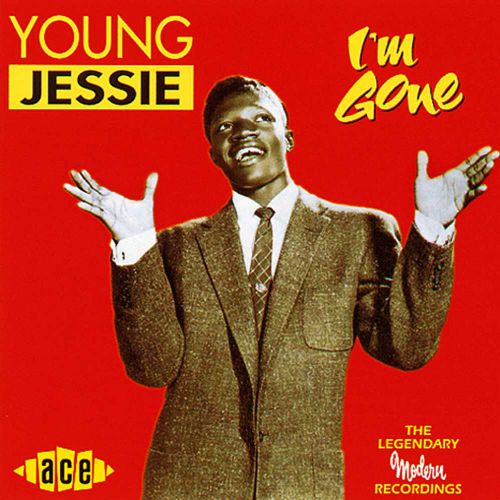 Another great singer – Young Jessie aka Obediah Donnell "Obie" Jessie, who was one of Richard Berry's earliest musical collaborators, passed away on April 27th.
Obediah Donnell Jessie was born on December 28, 1936 in Lincoln Manor, Texas, a suburb of Dallas. His father was a cook, and his mother, who had a brief career as "Plunky Harris," was a multi-talented musician that taught her son how to play piano and ukelele. Sometime in 1946, they moved to Los Angeles, California, where Obediah continued to study music at Jefferson High School, a virtual hotbed for a lot of talented jazz and blues musicians.
Richard Berry was one of the friends and musical collaborators that Obediah met at Jefferson High. Along with Cornell Gunter, Thomas "Pete" Fox and Beverly Thompson, these five high school kids assembled a vocal harmony group that got signed to a record deal at Modern Records, a family-owned record company that had success selling records by Hadda Brooks and B.B. King. An earlier version of this vocal group with slightly different personnel was called the Debonairs, and they also briefly called themselves the Flamingos until they found out about another band with the same name on the east coast. Joe Bihari, who signed this vocal group, offered them the name "the Flairs" as a namesake band for the new Flair subsidiary record label they'd be recording for. The band thought it was a good career move, and decided to be known as the Flairs.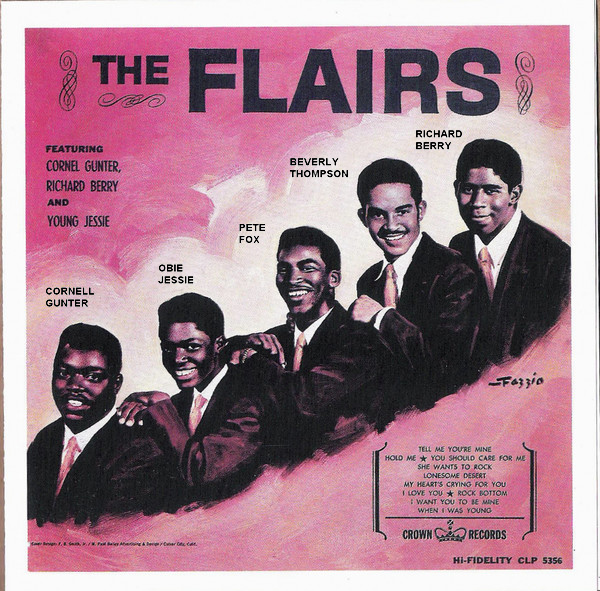 In the course of a year, both Richard and Obediah found themselves doing more recordings outside the Flairs, eventually leaving the group to focus on their careers as solo artists. in 1954 Jessie signed a solo contract with producers Jerry Leiber and Mike Stoller, and began recording as "Young Jessie."
He explained the name change:
"(The name) came about because I sounded like I was forty, like ancient for a boy of 17. I had this deep baritone voice and the Biharis wanted me to get close to the rock 'n' roll market. I could have called myself Obie Jessie but I didn't want people to think I was old."

Young Jessie – Mary Lou
In 1955 Young Jessie wrote and recorded the single "Mary Lou," which became his biggest-selling record. Four years later, it was covered by Ronnie Hawkins in 1959, followed by various other re-recordings by Steve Miller Band in 1973, Bob Seger in 1976, Gene Clark in 1977, Frank Zappa in 1983 and the Oblivians in 1997.
Young Jessie did a lot of other great recordings, and here's a few others…

Young Jessie – Nothing Seems Right

Young Jesse – Do You Love Me
Young Jesse had an interesting career, which included a brief run recording with the Coasters in 1957. At one point he shifted his focus, and became a full-time jazz musician, choosing to be known as simply Obe Jessie.

Obie Jesse – Black King
His younger brother DeWayne Jessie also had very interesting career. DeWayne got hired as the actor to play the part of Otis Day in the 1978 motion picture National Lampoon's Animal House. The film was a massive success, which in turn inspired a new wave of toga parties, countless movies that tried to replicate the Animal House formula, the revival of LOUIE LOUIE, and an audience eager to celebrate the joyous music of a fake band known as Otis Day and The Knights. Fast forward to a few years later, and DeWayne Jessie winds up purchasing the rights to the band name Otis Day and The Knights from Universal Studios. He creates a real-life version of the band, and tours the world as Otis Day.
Anyways, our thoughts go out to the family and friends of Obediah Donnell Jessie.
_________________________
REFERENCE LINKS:
Wikipedia – Young Jessie
AllMusic – Jesse Jessie
Rockabilly.nl – Young Jessie
Marv Goldberg's R&B Notebooks – the Flairs
Young Jessie discography