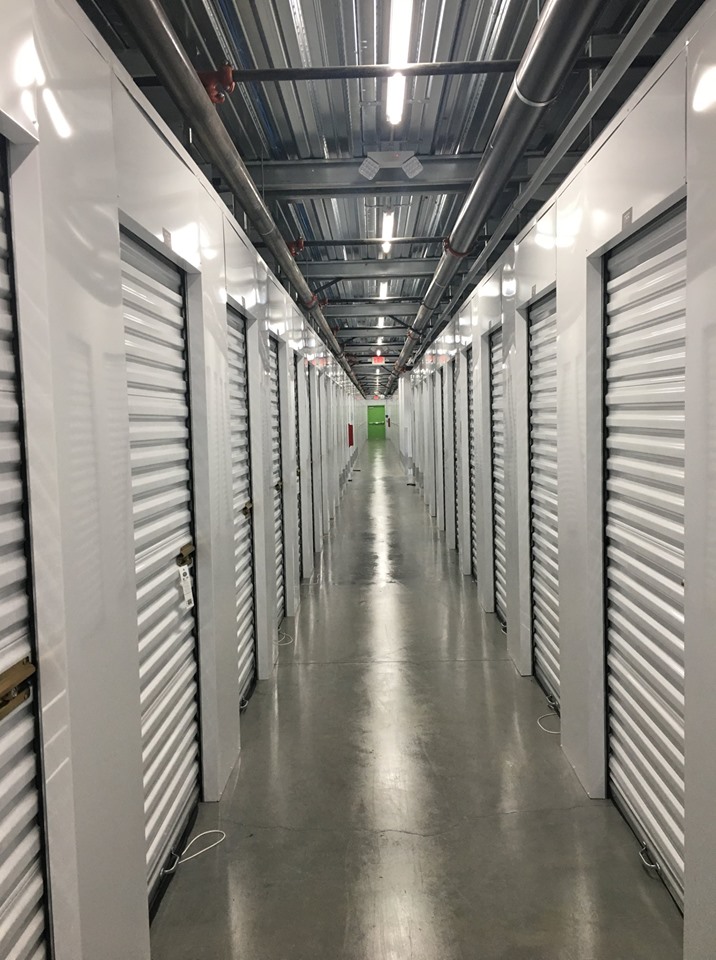 "Space . . . the final frontier.
These are the voyages of your intrepid archival researcher documentarian . . .
To seek out reasonable and sustainable storage space . . .
. . . and to boldly finish a project that's taken considerably longer than five years . . ."
_________
Yes to all of that…. especially the part about reasonable and sustainable storage space. It's certainly not an easy task when one happens to live in an area where real estate prices are absolutely bonkers these days.
Welcome to the San Francisco Bay Area, where the producers of this long-awaited LOUIE documentary happen to reside. Yes, things are overpriced and overcrowded, but it's still home to us.
The LOUIE documentary is still on track for completion in the near future, but there are still assorted snags that have slowed down the process.
During this month of July, the assets of a long-time storage space used by a principal player of the LOUIE team are being transferred to a newer and considerably cheaper facility. As the various boxes of media are being relocated to the new location, exhaustive notes are being used to provide a more reliable inventory of the various assets.
(I.E.: I got tired of the constant rent increases every year that seem to be the common thing with storage spaces)
It definitely takes some serious time to do all this.. especially when it's just one person doing all the work; the note taking, the photography, the organizing, the lifting and the driving. It does get quite exhaustive…
Needless to say, there haven't been as many updates this month at the LOUIE Report website as I would have liked.
Along with the process of assembling the wild story and getting the proper clearances, one of the other things we've spent serious time discussing is the idea of finding an eventual permanent home for the LOUIE LOUIE archives.
The LOUIE archives, which is still being expanded as we continue to do even more research on the subject, will not only include all the videotapes used for production of the documentary project, but will also feature:
– the Stretch Riedle Louie Archive Collection [records, tapes, video, printed matter, autographs, toys, clothing, etc.], probably the most comprehensive collection of Louie Louie audio recordings and materials;

– the KFJC Maximum LOUIE event aircheck tapes for this 63 hour event;

– the Feirtag / Flip Records estate music collection, which includes the original metal stamper for Richard Berry's original 45 release;

– the LOUIE Fest of Tacoma 2004 + 2008 official video archives;

– the KALX LOUIE marathon 1985 tapes;

– At least two cases of never-opened LOUIE LOUIE wine cooler;

– a copy of FBI LOUIE files autographed by Richard Berry, Jack Ely, Mike Mitchell, Lynn Easton, Ken Chase and other assorted principals;

– assorted newspapers and magazines with LOUIE-related articles;

– various LOUIE-related toys and merchandise
We haven't sent out any active feelers yet for any of the potential archival foundations or institutes that might be a good fit for this massive archive, but we thought we'd start off with this web post as a starting point.
Consider yourself one of the lucky ones by the fact you've read this article.
If you happen to represent an enlightened organization that might want to adopt this unique collection, please feel free to send an email to "archive" at this very website. We'd LOVE to to talk with you.
In the meantime, as I'm sorting through some rather massive piles of stuff in my storage space, I'm seeing a lot of music and film magazines (not related to LOUIE) that were were collected over the years that I'd like to find new homes for. It saddens me that so many of the public libraries tend to dispose paper periodicals in favor of the digital versions. As much as I love my high-tech devices, I have an even greater appreciation for paper products, which still feels like the superior way to read articles.
Do you know of any great organizations that are still collecting paper periodicals related to to music, film or other arts?
Please feel free to share such details in the comment section.
– E.P.
of the LouieLouie.net pages and the upcoming LOUIE documentary