This week, I'm sharing something that's not obviously LOUIE-related, but ties into the LOUIE Universe via osmosis.
Every year, KFJC Radio, the community radio station where the LOUIE documentary project began with a 63 hour Maximum LOUIE LOUIE marathon (over 800 versions!), celebrates a month of MAYHEM. Along with a series of different radio specials, there's usually an assortment of live events scattered around the San Franciso Bay Area.
Last weekend, KFJC hosted "Battle of the Surf Bands #8," which took place on Saturday Mayhem 18 at The Art Boutiki of San Jose, California. Thirteen different surf bands took the stage for 15 minutes (which included their setup and soundcheck) for a wonderful cavalcade of fine music. The bands that participated in this event included Frankie & the Pool Boys, Reverbivores, Reefriders, Young Barons, Aloha Screwdriver, Gillbillies, GnarlyMen, Del Novas, Pyronauts, New Shockwaves, Drifting Sand, Uncle Sea Monster and Meshugga Beach Party!
My pal Jeff Stretch Riedle, whose radio antics inspired the LOUIE project, gave me a nudge towards attending this event, as his band The New Shockwaves were performing that night. I'm very glad he did that. It was an amazing evening of entertainment, and I ran into a ton of old friends at this one.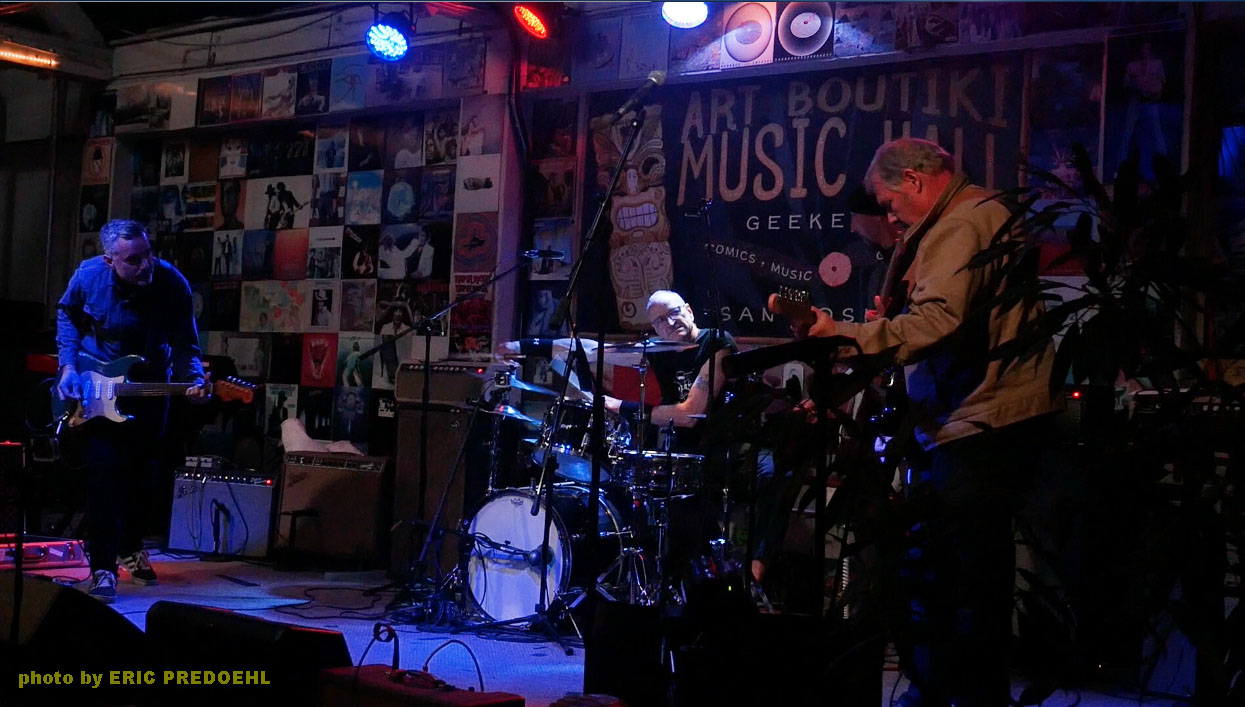 Gillbillies did a superb set as usual…
I didn't expect to see the Haggard brothers (aka MIRV and Bosco) as part of Uncle Sea Monster, but that was a wonderful surprise!
Frankie & the Pool Boys, which also featured members of Meshugga Beach Party, closed the show with a powerful performance. They also won my award for the coolest band t-shirt / album design with The Adventures Of Cap'n Coconuts.
I wasn't able to shoot any video of the other nine bands, but every group put on an excellent performance that night.
Big thanks to Dan Vado and his staff at Art Boutiki for providing a beautiful space for this event!
Support Community Radio!
Reference Links:
KFJC Month of Mayhem
The Art Boutiki of San Jose, CA
The Bay Area Surf Twang And Reverb Directory (Facebook group page)