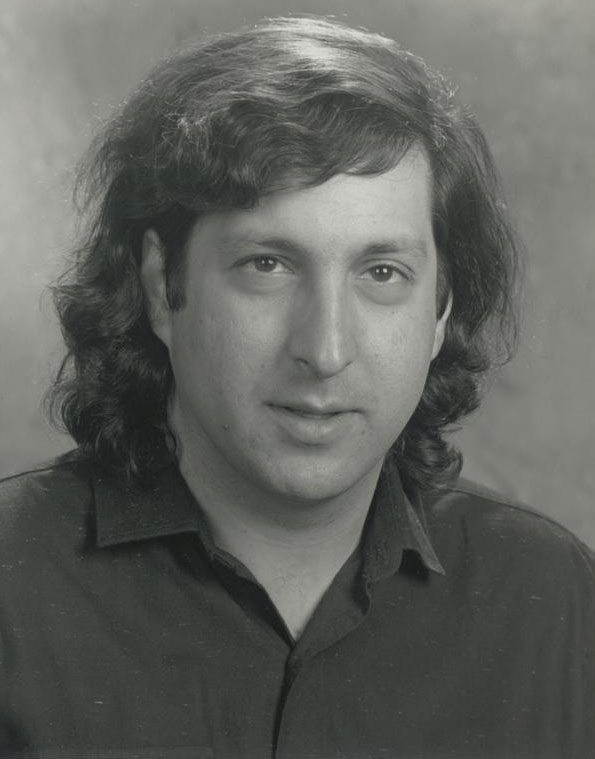 We recently lost Gary Stewart, who was an integral part of the Rhino Records legacy.
A lot of of Gary's friends shared some beautiful thoughts about him on Facebook…
Rhino Records
"Gary Stewart was a great man and a dear friend. He was truly the architect and guiding spirit of Rhino. He defined what it meant to be a catalog label… not only for Rhino, but for the entire music industry. His passion for music and meticulous curation still provide the template for how we approach our releases to this day. He was not only the creative backbone of Rhino, but he also set the standard for our social consciousness and was a leader in the community whose impact will be felt for decades to come. If you have ever enjoyed a rare demo or b-side that you never knew existed, or marveled at holding a beautiful boxed set from one of your favorite artists, then you owe a debt of gratitude to Gary Stewart. Rest in peace my friend. " – Rhino President Mark Pinkus
Shout! Factory
We want to inform you of some very sad news. Our beloved friend and business associate Gary Stewart passed away yesterday. We want you to know what he meant to us.

Gary was the finest human being that we've ever had the gift of knowing. Collectively, we worked closely with him for almost 100 years. He was instrumental to Rhino's success, both artistically and spiritually, overseeing virtually every reissue we ever released. Beyond his passion and encyclopedic knowledge of music was his commitment to social responsibility and justice. He created Rhino's social mission which we continued at Shout! Factory. We will miss Gary beyond what words can express but his relentless crusade to "do well by doing good" will live with us forever and be our guiding light.

Gary did some work for us in the early days of Shout! putting together a fantastic CD set on the music of New Orleans, and producing a CD release of highlights from This American Life. As Richard said, Rhino would not have been anywhere near the Company that it was without Gary. And given that, who knows if Shout! would have existed if it wasn't for Gary.

Our hearts are broken over this…..a reminder to appreciate life, family and friends.

Love to our Shout! family,
Bob, Richard and Garson
Andrew Sandoval
I am deeply saddened to mark the untimely passing of my friend and mentor, Gary Stewart. I met him when I was 15 at the Rhino Record store and he literally changed my life. At my 18th birthday party in January 1990 I told him the thing I wanted most was a job at the Rhino Record label. A day or so later, he called me in the late afternoon and told me to report the next morning.

We collaborated on a lengthy list of projects after that, including the Elvis Costello and Love catalogs as well as, of course, The Monkees. We had a rocky relationship at times, but I think age was always a factor in this. Still, I may never have escaped my troubled home, been able to live on my own and be a self-supporting teenager if it wasn't for Gary's belief and innate good.

He really loved this song by The Monkees: "Dream World" – and included it on the Monkee Flips LP he compiled way before my time. I never dug it, until I got to a place where it would remind me of him. He was obsessive and generous and many other wonderful things people will tell you about elsewhere. But to me, he was real. The first time I had to leave Rhino, I wrote him a note about the difference between the music business and the music friendship. I gave him a copy of the Beethoven Soul album. I really loved the guy and he had to know it.

Your record collections would not be the same without him and many people in Los Angeles wouldn't have had a dollar in their pocket or a roof over their heads if it wasn't for him. Gary Stewart, goodbye from one of your oldest music friends. The business meant less than being your friend always. – andrew
Billy Bragg
It's a terrible irony that it should be today – Record Store Day – that I have to tell you how shocked and saddened I am to hear of the death in Los Angeles of my dear friend Gary Stewart. I don't think I ever met anyone from any record company who was as passionate about the music they put out as Gary was.

I first met him in the 1980s, when he worked for Rhino Records, an indie label that had grown out of the LA record store where Gary worked. His speciality was putting together CDs by artists that had been overlooked by pop history. Whenever I came to LA, he'd have a double CD retrospective of Johnny Rivers to give me, or an Elvis Costello bootleg. My own CD of obscurities 'Reaching to the Converted' was one of his projects – he came up with the title too.

He was also very active in progressive grassroots politics. He worked, among other causes, with LAANE, the Los Angeles Alliance for a New Economy, working on crucial initiatives like the city's Living Wage Ordinance. Whenever I was in town, he'd give me a briefing on local issues and usually bring half a dozen activists to meet me after the show.

I saw him in February at the Troubadour Club. He'd been instrumental in getting the city council to declare 22nd February as 'Billy Bragg Day'. It was a huge honour for me and it made him smile.

His passing will be deeply mourned by the LA progressive community and by all those in the record industry who genuinely love music.
Cindy Lee Berryhill
Gary Stewart was my mentor, my friend, my Rhino A&R man, someone who could talk to my son about chemistry and calculus, someone who let me bunk in his back cottage on a free range basis w my own key and code, he really cared about his cat – and his community, he loved my music and showered it with money and accolades, I admired Gary for his sort of super-nerd to super-hero life trajectory.
But real people can't fly.
As an angel now you are free.
Fly at will Gary.
TLDR: Im shocked saddened and want my Gary back
Bill Mumy
R.I.P. Gary Stewart. It's sad to know we'll never talk about bands, albums, gigs or comic books again. Thank you kindly for always being real, supportive, smart and dedicated.
Sparks
In fond memory of Gary Stewart:

Getting an answer to the question of "why?" has become so much more unlikely for us in any situation after learning of the passing of our friend Gary.

We have known Gary for such a long time and were always buoyed, both selfishly by his incredible support for our band (from Rhino Records and beyond; the Sparks Spectacular in 2008 would not have happened without him), and probably more importantly in knowing that there was someone like him who was even more passionate and non-cynical than we about the music and popular culture we all loved.

We'll deeply miss him.

Ron Mael & Russell Mael
Domenic Priore
Sitting half-way across the world, watching an outpouring of emotion from friends in L.A. about the passing of former Rhino Records A&R God Gary Stewart, who I knew back in the '80s professionally. More recently, an identifiable friend who popped up at a good deal of the coolest things happening in town, always smiles. People outside of Los Angles should know that when Richard Foos and Harold Bronson created Rhino Records, Gary seemed to me to be the outward, social presence of the label… and they did DRASTICALLY CHANGE music for the better, MORE THAN ONCE. It came out of that just-post-'60s vibe, embraced Punk, Soul, Beatnik, Garage and was in place to help usher in Alternative by… PROVIDING ONE in the middle of a SUCK music biz environment otherwise. Gary wielded swords, gently, with a sense of community. Thank you, man.
Sandra Fluke
Shocked and saddened by the loss of Gary Stewart. My last memory of him was right on the mark for him: we spoke while he waited in line to vote for California Democratic Party assembly delegates and he asked me for advice about candidates running for school board in a district that wasn't his own but where kids needed much better schools than they had and he refused to pigeonhole candidates along predictable political lines, instead looking for solutions that would truly lift up those kids.

Donations in his memory may be made to Liberty Hill Foundation, Los Angeles Alliance for a New Economy, or Community Coalition, organizations he gave so much to."
Liberty Hill Foundation
The Liberty Hill community is devastated to learn that our dear friend and former board member Gary Stewart has passed away. On behalf of the entire Liberty Hill family, we extend our deepest sympathies to his loved ones. Gary dedicated nearly 30 years of his life to supporting Liberty Hill's mission to advance justice and equality in Los Angeles. His friendship and counsel was invaluable, and his contributions to the Los Angeles community will serve as a legacy for future generations.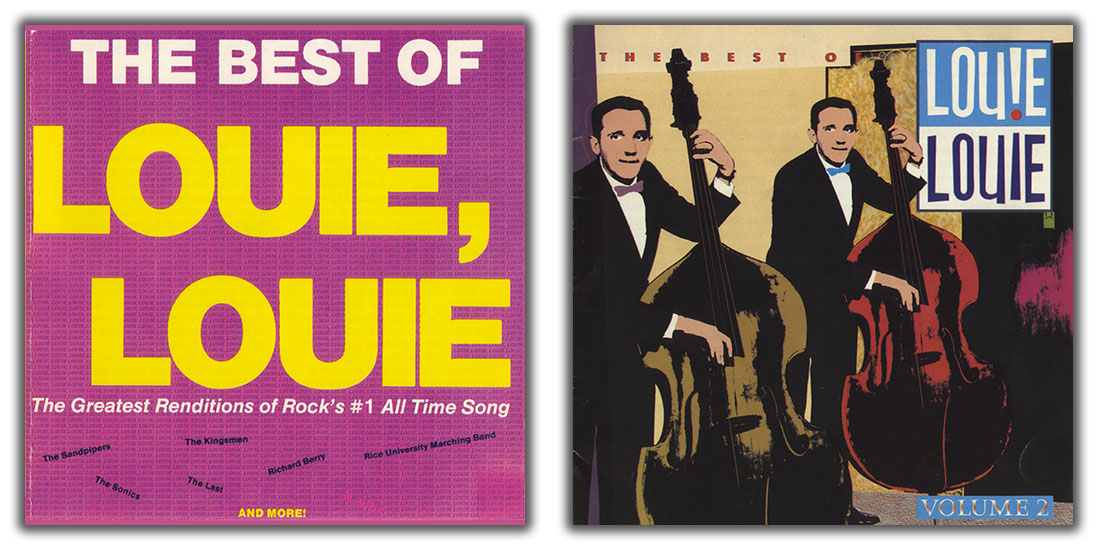 On the first "Best of LOUIE LOUIE" Rhino compilation, Gary is acknowledged under the "Special Thanks To All That Made This Recording Possible" category. On Volume 2, he is one of the five people credited for producing this compilation.
I love the idea that the New York Times once called Rhino Records "The MAD Magazine of the Music Business."
Rest in peace, Gary. You will definitely be missed.