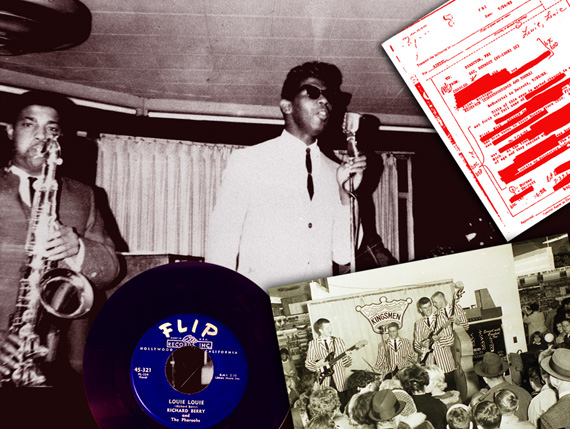 When Eric Predoehl met Richard Berry back in the mid-80s, he had no idea he'd be spending such a big chunk of his life piecing together a massive documentary on Richard's most famous creation. Originally planning on shooting some footage for a local cable access channel, Eric Predoehl discovered a fascinating story that he felt needed to be shared on a larger scale. At the time of their meeting, Richard Berry was on government welfare, receiving very few dividends from the song he sold years ago.
Invited up to KFJC radio, a small college radio station near San Francisco, Richard Berry came to an event entitled "Maximum Louie Louie," and was overwhelmed by the organized pandemonium that took place, as an all-volunteer station strove to play every single known version of "Louie Louie," without repeating a single version twice. For 63 hours, over 800 variations of the song were broadcast, and Richard Berry received the attention he deserved for writing this iconic melody. When Jack Ely, original vocalist for the Kingsmen flew in for the event, it marked the first time Richard Berry had ever met any members of the band that made his song into a monster hit recognized around the world as the "biggest party song."
Eric Predoehl was the only person with the foresight to videotape this historic event, and it left him with an indelible impression, inspiring him to research the history of this song even further. As he dug deeper and deeper into the story, he realized he had the potential to create an amazing documentary on all the events connected to this one little song with three chords. Over the course of time, he has been able to piece together items that nobody else has, tracking down people that were very significant in the grand LOUIE LOUIE legend, yet invisible to other journalists.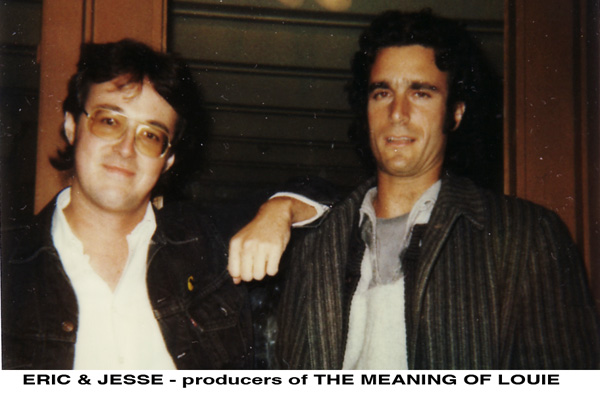 In the late 1980's, Eric Predoehl linked up with fellow video producer Jesse Block, and they've been collaborating together on this project ever since. Together they formed Octalouie, a company created to produce unique video programming with an emphasis on music-related projects. In the course of their alliance, they've worked on a variety of programs involving such talents as John Lee Hooker, Jerry Garcia, Hot Tuna, the Smithereens, Dave Brubeck, Todd Rundgren, Dan Hicks, Bill Haley's Original Comets, the Del Rubio Triplets and a lot of other very important people.
While others have attempted over the years to produce similar productions, this documentary is the only production of its kind authorized by Richard Berry and his estate. This documentary will stand as a tribute to Richard Berry, and his most famous creation.
Dave Marsh, author of the 1993 book entitled Louie Louie, has acknowledged Eric Predoehl as an expert on the song, and wrote extensively on the F.B.I. files that Mr. Predoehl opened up, using the Freedom of Information Act.
Just exactly why this film hasn't been completed has much to do with the very complications that are the essence of the story.
That being said, some of the biggest challenges have been dealt with, and the time is ripe for this long-awaited documentary.
(to be continued…)