This week, we're going to take a look at how LOUIE LOUIE has been utilized in rap music.
Werner Von Wallenrod is a serious hip hop enthusiast that created a series of videos that documented the various fusions of LOUIE LOUIE with rap music.
He's done a great job of documenting this, and we're sharing his clips along with our own notes and graphics of these recordings.

Louie, Louie (The Raps) part 1
For this first video segment, which was created in 2009, Werner discusses the original 1987 12″ EP of "Introduction to Traveling at Speed of thought" by the Ultramagnetic MCs, which was the first rap music recording that embraced the song LOUIE LOUIE. This was not a cover version, but a song that sampled heavily from the Kingmen's 1963 recording of the song, which included chunks of Jack Ely's iconic vocals. There were other variations of "Introduction to Traveling at Speed of thought" but this was the only one that included Jack's voice.

(not sure if this is actual label for this release… but we'll leave this as a placeholder until we get confirmation or replacement)
Within this clip, we also hear some snippets from two remixes of the 1988 Fat Boys recording of LOUIE LOUIE, starting off with the 7″ version and the !2″ extended version, not to be confused with the more common album version of the song.

Louie, Louie (The Raps) part 2
For this second video segment, also created in 2009, we hear a completely different version of "Introduction to Traveling at Speed of thought" from the 1988 "Critical Beatdown" LP by the Ultramagnetic MCs, as well as an extended 12″ mix of this variation, a "Hip House Remix" and assorted instrumental variations. The LOUIE riff is still part of all of these, but from what I can tell, there's no longer a Kingsmen sample.
After those variations, we also hear the Young MC recordings of the song, one of which was part of the "Coupe DeVille" motion picture soundtrack. Apparently Young MC got the producer credit for that particular recording, but according to Werner, Maestro Fresh Wes was the actual producer.
What's especially cool about this Young MC LOUIE LOUIE from "Coupe DeVille" is that I believe this is this first recording that used authorized samples from both Richard Berry and the Kingsmen.

Louie, Louie (The Raps) 2.5
In the 2.5 addition to this series, Werner starts off by mentioning other variations of the Ultramagnetic MCs recordings, but spends most of his time discussing the title cut of the JVC Force "Doin' Damage" LP, which seems to sample from the 1963 Kingsmen recording. As this is a 1988 recording, it is considered one of the earliest LOUIE Rap recordings, as the #2 recording after the Ultramagnetic MCs.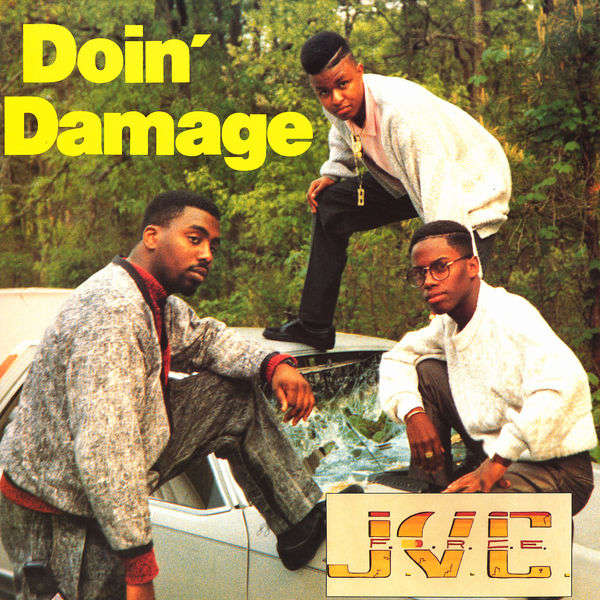 Louie Louie (The Raps) part 3
For "Part 3" of his series, Werner discusses the LOUIE LOUIE recording from the "Something To Get You Hyped" album by Young and Restless (featuring Leonerist Lamar Johnson and Charles Trahan). This version is not a proper cover of the song, but more of what I'd call a hybrid mutant of the song, as it samples from the original Kingsmen archetype, but also maintains a completely different song structure.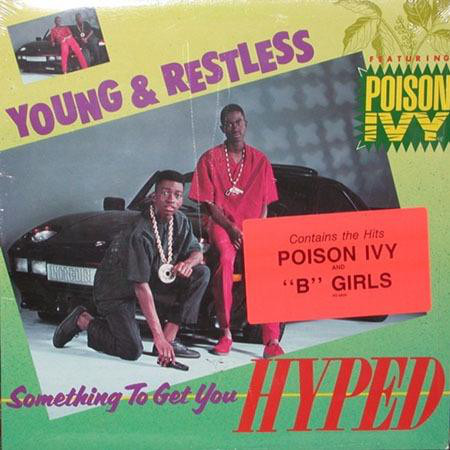 Wack Attack #5! Louie Louie 4 with a Special, Surprise Guest!
For the latest addition to Werner's LOUIE LOUIE Rap series, he invited one of NJ's prominent hip-hop producers to discuss "Life's a Beach" by M.C.K. and the Surfettes. While this is a rap song, their general consensus seems to be that is something like a gimmick type recording by another white rapper. While this song is entitled "Life's a Beach" with song credits given to someone that isn't Richard Berry, this is a blatant LOUIE LOUIE recording that one would label a "LOUIE bastard" as it denies its obvious DNA.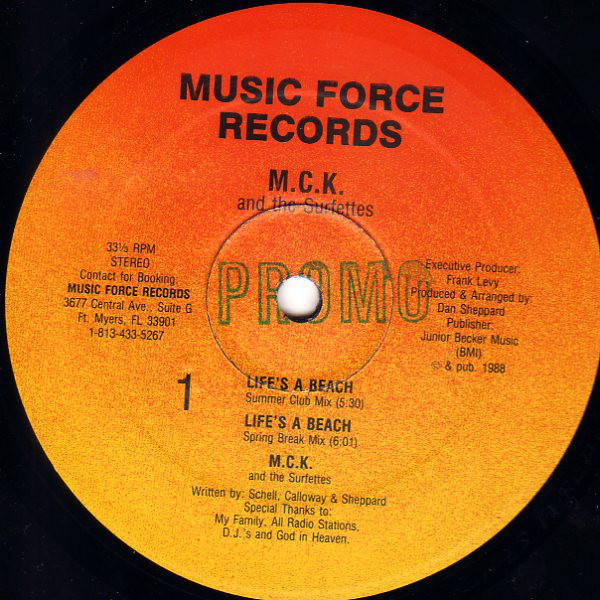 I don't think this a complete list of rap songs that utilized LOUIE LOUIE, but we'll add more as we go along…
Once again, my thanks go out to our friend Clay Stabler for bringing the good stuff to our attention.
______________
To learn more about Werner Von Wallenrod's hip hop research, please visit
Werner Von Wallenrod's Blogpot
Werner Von Wallenrod's YouTube Channel