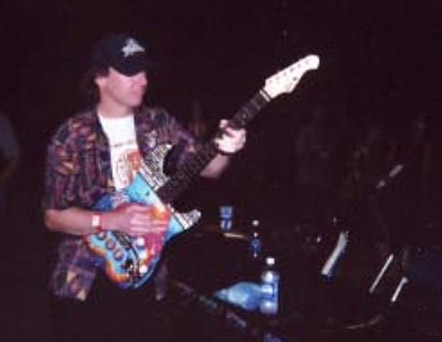 Less than a year ago, we showcased a version of "Smells Like LOUIE LOUIE" – an inspired mashup by Jeff & the R.F.s, fusing the Richard Berry song with a familiar Nirvana ditty. That particular version was created for the 2007 LOUIE Fest of Tacoma.
It's 2015, and my friend Ron Fowler, leader of that particular band, just unveiled a brand-new recording of this song mashup, sharing it with the world via Soundcloud!
Mashup of 2 classic tracks from the Northwest – Richard Berry's Louie Louie, popularized by the Kingsmen, Paul Revere and the Raiders, and the Fabulous Wailers; and Nirvana's immortal Smells Like Teen Spirit. Yeah!
Let's give it to 'em right now….
Smells Like Louie Louie by Ron Fowler on Soundcloud