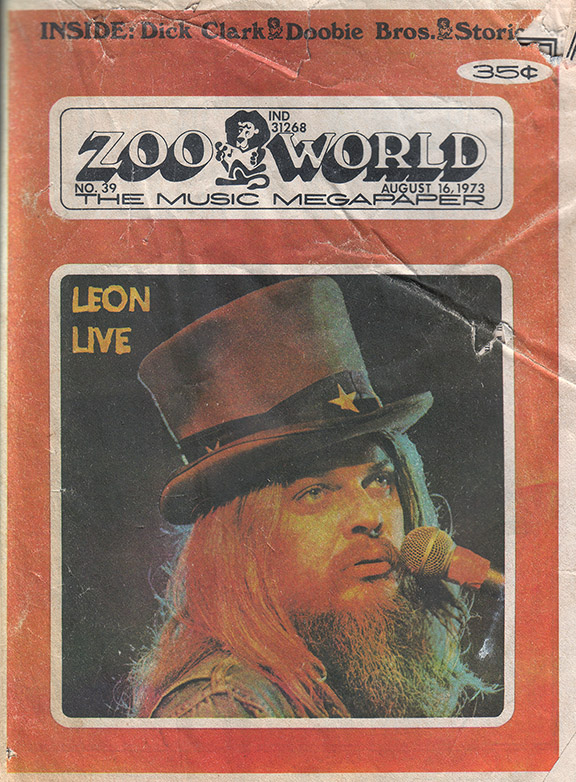 2016 has been a rough year for losing musicians, and frankly we're getting a bit tired of this sort of thing. In the past month, we've lost Leonard Cohen, Mose Alison, Sharon Jones, and as of yesterday, Greg Lake. In the LOUIE universe, we lost Buck Ormsby and Billy Miller, as well as Leon Russell, who had a unique connection, without necessarily playing the song…
Here's a few things that connected Leon to the LOUIE universe…
In 1961, before Paul Revere & the Raiders were signed to Columbia Records, they had an early Top 40 hit with "Like, Long Hair" on Gardena Records. As they embarked on bigger tours, gliding on the success on their hit recording, Paul Revere was soon drafted for military service, became a conscientious objector, and the band decided to hire a temporary keyboardist to fulfill a two week tour while Paul served his obligatory duties by working in a hospital. The person who was hired to play keyboards was a young Leon Russell.
Mark Lindsay told me that those two weeks with Leon was a real educational experience, as he learned a lot of things from this master musician.
Leon also worked with Richard Berry. In the late 1980s, Richard re-connected with his old friend Steve Douglas, the legendary sax player that was part of an alliance of musicians we now know as the "Wrecking Crew," who recorded with a ton of different musicians. Steve decided to produce some new recordings with Richard, and invited his old pal Leon to be a part of this project. Working with Scott Matthews as co-producer and studio engineer Joel Jaffe, four songs were recorded at Studio D in Sausalito.
There were plans to record a full album, but like many great plans it never came to full fruition, and the songs remain unreleased. Steve died in 1993, Richard passed in 1997, and we just lost Leon a few weeks ago, but with any luck, we hope to see the proper release of these songs in the near future.
In the meantime, here's a little sample snippet of one of the songs – "Three Cool Cats" – a Leiber and Stoller composition!