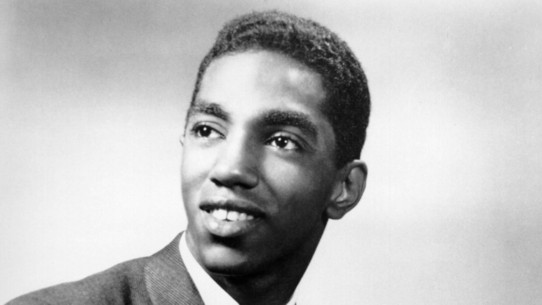 Consider the story of a relatively unknown rhythm & blues singer-songwriter that released a song in the 1950s that became very famous, yet he languished in obscurity, barely receiving any credit for his very popular composition.
Imagine this song covered by the Kingsmen, the Beatles, the Rolling Stones, the Doors, the Flying Lizards and literally hundreds of other bands.
If you're thinking LOUIE LOUIE, I'd say you're close, but not quite correct*.
Think about MONEY and you've named the song that is discussed in an article this week in the New York Times about singer-songwriter Barrett Strong. Like Richard Berry, Barrett Strong wrote a song that became extremely popular, generating millions of dollars in publishing royalties. Like Richard Berry, Barrett Strong missed out on some significant income from his most famous composition for the majority of his life.
Unlike Richard Berry, Barrett Strong's name was removed from songwriter credits, and he did not have obtain adequate legal representation to reclaim his publishing rights for "Money."
Like Richard Berry, Barrett Strong also wrote some other very popular songs, co-writing such other hits as "I Heard It Through the Grapevine," "Just My Imagination" and "Papa Was a Rolling Stone" among others.
There has been confusion over the songwriting credits for "Money."
Barrett Strong came up with the song, borrowing from a riff heard in "What'd I Say" by Ray Charles. Janie Bradford helped Barrett write the lyrics, and Barrett's personal manager, Motown President Berry Gordy Jr. was also given songwriter credits, registering the song with Motown's new song-publishing company, Jobete Music on November 12, 1959. Apparently, Mr. Strong and Mr. Gordy got into a dispute, and in 1962, Jobete filed an amended copyright on "Money," instructing the copyright office to remove Mr. Strong's name from all documents connected to the song.
I've seen other instances of confusion related to the song. In the 1997 box set of music by the Doors, I saw John Lee Hooker's name credited as writer of this song.
A few years ago, Barrett Strong sold some of his later songs to a third party for a big payment in what he thought was a fixed-term licensing agreement but which turned out to be an outright sale. He invested the money into a business venture that fell apart.
In 2009, Barrett Strong had a stroke, stripping him of his ability to sing and play the piano. He currently lives in a retirement home in Detroit and hopes that recouping the rights to "Money" will pay for his medical bills and living expenses.
Hopefully, with articles such as this, and with the help of good legal representation, Barrett Strong will finally receive his proper credits and royalties for some truly timeless music.
In the meantime, here's the original version of the famous song as sung by the man who wrote it:
Barrett Strong- "Money (That's What I Want)" 1959
http://www.youtube.com/watch?v=nDZYMP_iUKo
Here's another version of the song that I love:
John Lennon & Plastic Ono Band – "Money (That's What I Want)"Toronto 1969

http://www.youtube.com/watch?v=HEnRVaDxQE0
* To date, I haven't found any versions of LOUIE LOUIE by the Rolling Stones or the Flying Lizards, but if this changes, then this statement would also be correct for LOUIE LOUIE.
REFERENCE:
New York Times article