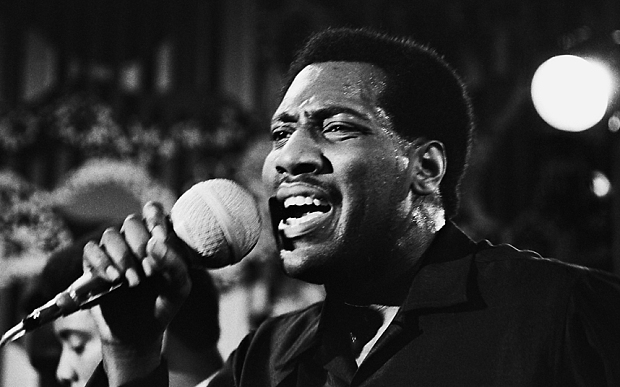 Today, I'm reminded it's the 51st anniversary of Otis Redding's tragic death, so I'm recycling a post from two years ago when I visited the Otis Redding exhibit at the Grammy Museum in Los Angeles.
As I mentioned in my original 2016 post, Otis Redding's version of LOUIE LOUIE was released as part of his first album, which was unveiled one month after the Kingsmen's version of the song entered the Top Ten category on the Billboard Hot 100 chart for December 7th in 1963.
Looking at the Billboard charts for that week, you can see how Kingsmen single entered the Billboard Top Ten at #4, and the Paul Revere & the Raiders version of the same song entered the Billboard charts as #103 under the "Bubbling Under The Hot 100" category.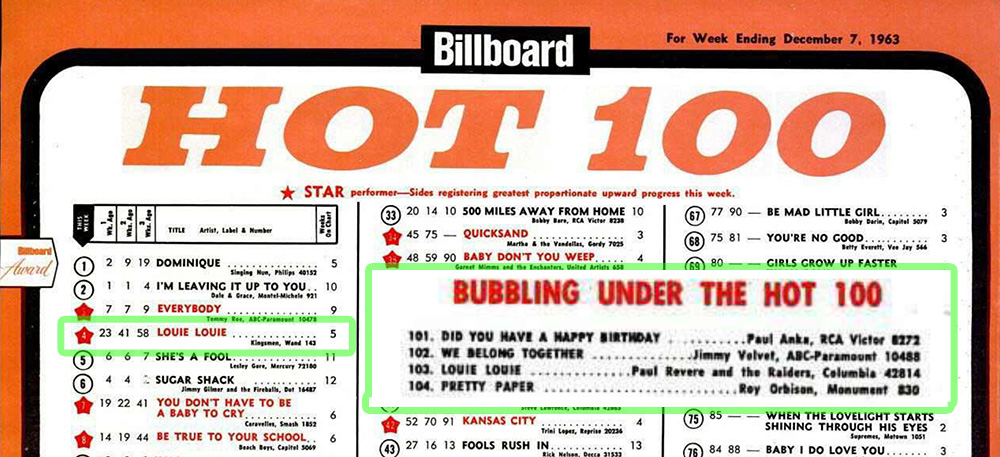 Cash Box magazine covered the same week with completely different numbers. The Kingsmen shared the #8 spot of the Cash Box Top 100 with Paul Revere & the Raiders, and Otis Redding entered the charts at #99 with the single release of "Pain In My Heart," mistyped as "Pains In My Heart."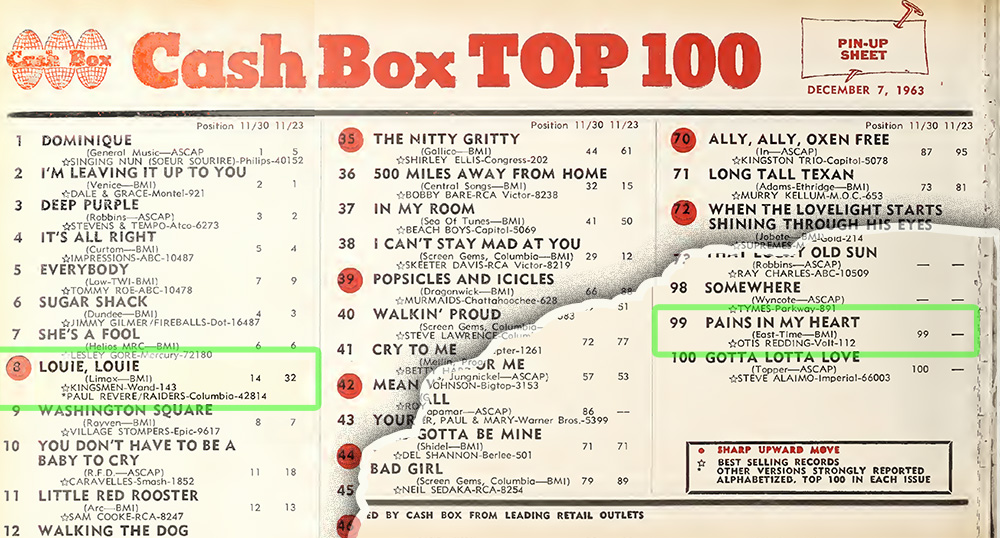 For the next three weeks (December 14, December 21 + December 28), the Cash Box Top 100 awarded LOUIE LOUIE with the #2 slot, also shared by both Kingsmen and Raiders Revere & the Raiders.
On December 28th, Otis Redding received some Billboard attention with his "Pain In My Heart" single (which would be the same name as his debut album that would be unveiled a few days later) entering the charts as #109 under the "Bubbling Under The Hot 100" category, and would later peak at the #60 spot.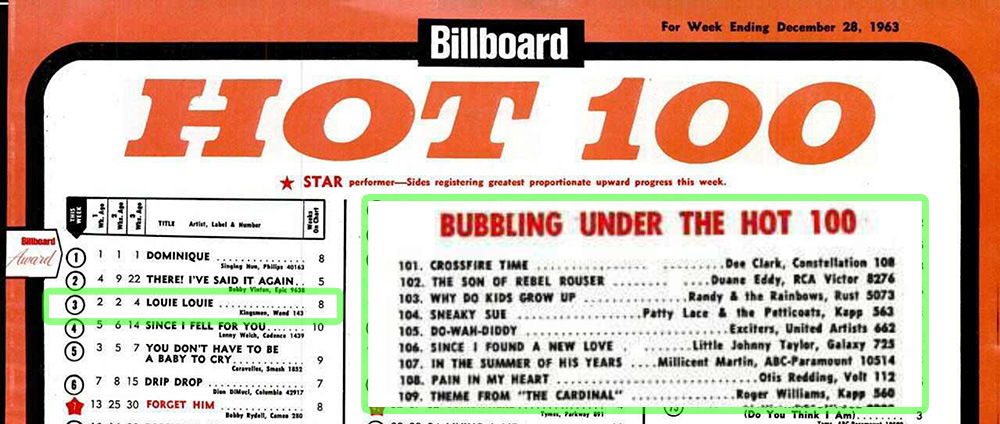 On January 1, 1964, Otis Redding's "Pain In My Heart" album was released on Atlantic Records' subsidiary Atco Records on January 1, 1964, and peaked at number 20 on Billboard's R&B chart and at number 85 on Billboard's Hot 100.
Not only does this album have an excellent version of LOUIE LOUIE, but it's also got my all-time favorite cover version of "Mary Had a Little Lamb," and a catchy little number called "The Dog."
Next month will mark the 55th year anniversary of this great album!
Right as I was posting this, I saw that my friend Andy Maggot shared Eddie Floyd's tribute to Otis, "Big Bird," which was apparently written while Floyd waited in a London airport for a plane back to the United States for Otis Redding's funeral.
May the celebrations of Otis Redding and his music continue!!
__________
REFERENCE LINKS:
Wikipedia on Otis Redding's "Pain In My Heart" LP
LouieLouie.net – Otis Redding LOUIE of the Week (Sept 2016)