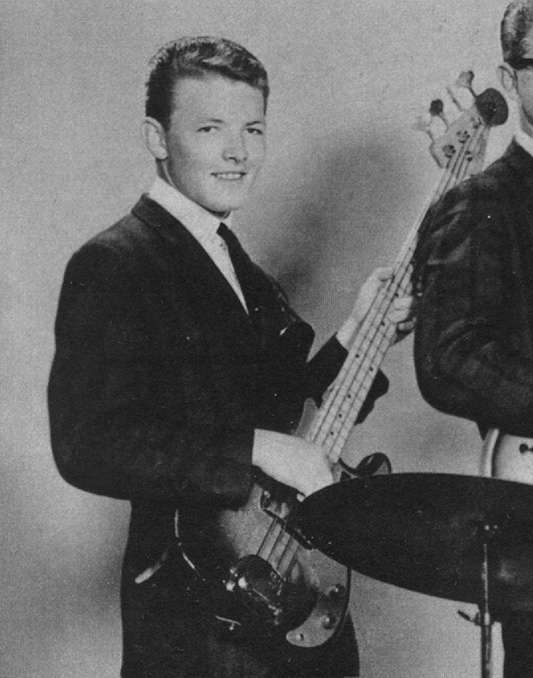 Today, Saturday October 29th, I was saddened to learn that my friend Buck Ormsby died early this morning on his birthday.
Here's the message I saw on Buck's Facebook wall:
Thank you to everyone who is sending birthday wishes to my father. He died early this morning. As many of you know he was down in Mexico for alternative cancer treatment, though cancer was not the cause of death. It was an unfortunate accident. Please know that his last months have been transformative in so many ways, and he was in a special place. Please give us time to adjust to our new reality. We will post information regarding services as plans form. Thank you everyone for all of your love and support.
Buck has been a great ally for the LOUIE documentary project, providing multiple interviews over the years. In the Pacific Northwest, Buck was a genuine legend in the music community, performing with the Fabulous Wailers, creating one of the very first artist-owned record labels- Etiquette Records, and was directly responsible for discovering + producing the Sonics, one of the earliest bands to perform in the ragged style of rock music that would eventually be labeled as "pre-punk."
Buck was one of the major architects within the LOUIE LOUIE universe, recording his friend Robin Roberts doing "that song" with the Wailers for the first record ever released by the newly-founded Etiquette Records in 1961. That particular recording, which used a very different arrangement than Richard Berry's original 1957 version, established an archetype that was followed closely by the Kingsmen, as well as Paul Revere & the Raiders, who both wound up with hit recordings of that song in 1963.
One of the earlier bands Buck ever joined was the Blue Notes, group of teenagers from Tacoma (Washington), featuring Buck's good friend Bill Engelhart, who would eventually be given of the stage name as "Little Bill" of the band that would eventually be re-named as Little Bill and the Blue Notes. Early in their careers, Buck and Bill decided to visit the Puyallup Fair, where they found one of their high school classmates, Robin Roberts, singing rhythm and blues songs to a captivated crowd that was clearly enjoying this impromptu performance. It was at this point that both Buck and Bill thought Robin would be a perfect addition to The Blue Notes, and Robin soon became a full-fledged member of the band
For a couple of years, these three guys performed together (along with various other members) for what turned out to be one of the earliest rock bands ever created in Tacoma. Eventually, this collaboration drifted apart with Bill focusing his efforts as a solo artist, while Buck and Robin (now known as "Rockin Robin Roberts") both teamed up with the Fabulous Wailers, who had just finished an east coast tour that included an appearance on Dick Clark's American Bandstand TV show.
Not long after Buck and Robin joined up with the Wailers, a recording was made of Robin singing LOUIE LOUIE with the band… and the rest was history, so to speak…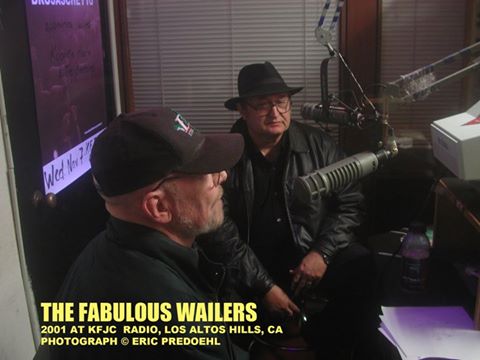 Here's a photo I took of Buck with Kent Morrill, his musical partner with the Wailers and Etiquette Records, back when they visited KFJC Radio (Los Altos Hills, CA) in December 2001. As you may remember, KFJC was the place that produced the MAXIMUM LOUIE LOUIE marathon that played over 800 versions of the song for 63 hours.
When Buck and Kent did this radio appearance, they were in the middle of a road trip, and had driven down from Tacoma in a beautifully restored vintage Cadillac. They had just released their new album "Cadillac to Mexico," and this was one of their stops.
As fate would have it, Bill returned to Mexico for what turned out to be his final roadtrip.
There's so much more that could said about Buck, but we'll save that for another time.
My thoughts are the family and friends of John Buck Ormsby.
Rest in peace, my friend.