This week, The Louie Report is honored to share a very special article by Steve West, the original guitarist with Paul Revere & the Raiders for their 1963 recording of LOUIE LOUIE!
Enjoy!! – E.P.
* * * * * * * * *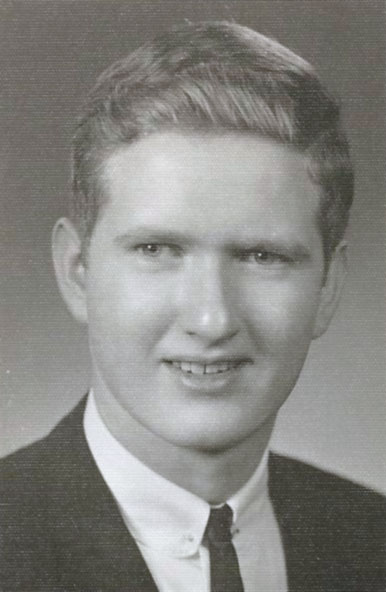 I was born in Portland, Oregon on August 21, 1946. I still live in Portland, Oregon. I started playing guitar at the age of 8 years old.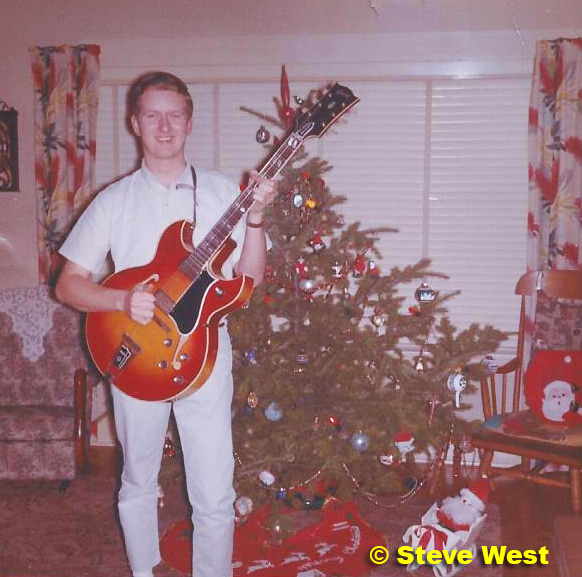 I was playing at a teenage nightclub called the Headless Horsemen when I was 15 years old. Mike Smith (aka "Smitty"), Ross Allemang and Don Gallucci were playing there with me. Mark Lindsay came into the club one night. He walked up to me and started talking to me about the Raiders. He told me about Paul Revere's service duty. He wanted to put a band back together. At this time Paul and Mark were living in Wilsonville (a town 25 miles south of Portland). He also talked to Mike Smith and Ross and asked if we wanted to come out to the Wilsonville house to audition for the group called Paul Revere And The Raiders. We all agreed and met out there the next day.
That was the summer of 1962.
I was still in high school so i could only travel and play on weekends. We played at various shows in Oregon and Idaho.
The first recording I did with the Raiders was "Shake It Up Part 1 and 2." Then in April of 1963 we recorded "LOUIE LOUIE" and "Night Train." It was at a recording studio in northwest Portland, and it turned out to he same studio that the Kingsmen recorded LOUIE LOUIE about a week earlier. The recording band was Paul Revere on bass, Mike Smith on drums, Mark Lindsay on sax and on vocal, and myself on guitar. I remember being very nervous during the recording session. It took about 5 takes to do LOUIE LOUIE, just to get the guitar solo right. The song was originally released on Sande Records, produced by Roger Hart, who also owned the Sande record label.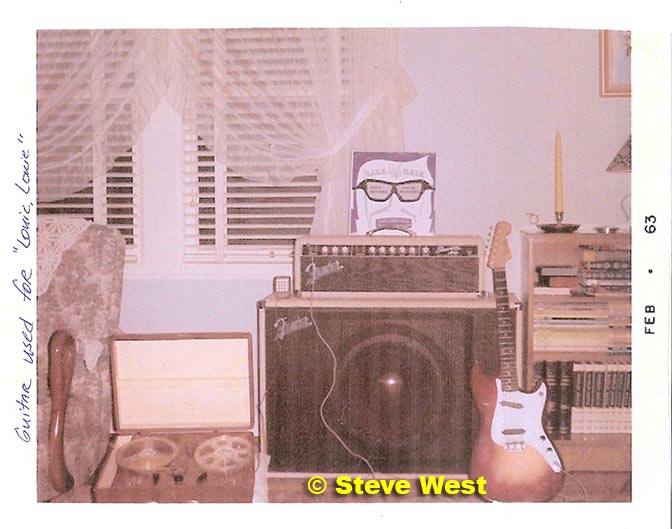 We were going to use the LOUIE LOUIE song as a promo for the radio stations to play it in the towns that we were going to make appearances. We did that and as we were touring, the song got so popular along the way that it sparked some interest from a guy at Columbia Records! Roger Hart cut a deal and our song was on the Columbia label. Columbia had never signed with a rock n' roll group before! It was a number one hit on the charts for the west coast and Hawaii until Mitch Miller nixed it, as he did not want any rock n' roll music on Columbia Records, mixed with Andy Williams and all the other artists. After that, the Kingsmen's version of LOUIE LOUIE went national.
Since 1963 both versions of the song have charted in various radio markets. To this day LOUIE LOUIE by the Raiders is still played on the radio!
Around that time, I was touring with the Raiders and we returned to Boise, Idaho. I stayed with Charlie Coe and his parents in Boise. Mark wanted me to move to Boise and take correspondence courses to finish my schooling. At that time we were playing in a teenage nightclub that Paul Revere owned. I was working 5 nights a week and started to get sick. I got intestinal flu and I did not want to quit school at that time. I felt that I was being pressured to move to Boise. I quit the band and came back to Portland, Oregon. I graduated from Washington High School in 1964.
I continued to play music in local bands in the area and played with a country band for seven years and played behind Freddie Hart, David Frizzell, Susan Raye (of Hee Haw) and many others. I did recordings for local groups at a Vancouver studio called Ripcord Studios.
I made a career of playing with bands and toured many states. I played with bands until the year 2000. I then joined with my wife Linda as a duo and we played locally and recorded many songs together. We are now web DJs on a radio station and have been for over a year on WHPR radio 101.1 FM. It is based out of Ruidoso, New Mexico.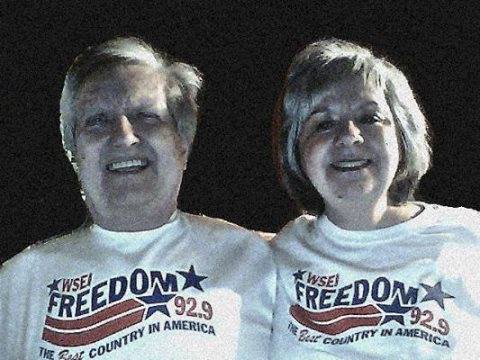 * * * * * * * * *
Steve also created a special video to set the record straight on his guitar playing on the original LOUIE LOUIE by Paul Revere & the Raiders, with a demonstration on how it's done….
This special YouTube performance is this week's LOUIE of the Week!
You can keep up with Steve and Linda West by visiting The Steve West Band – Facebook page
And if you'd like to learn more about Steve, check out the September 2015 issue of Vintage Guitar magazine. There's a great article on Steve by Dan Forte!