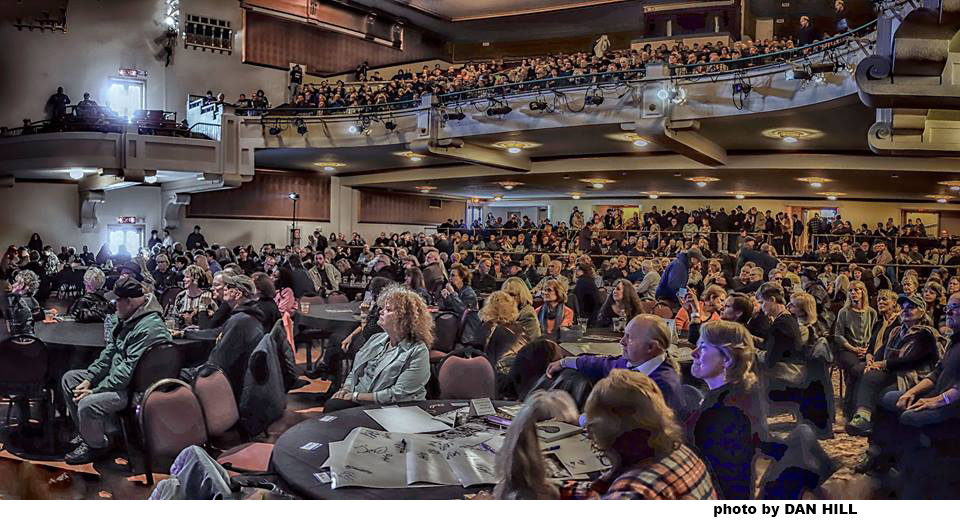 From the reports I received, the tribute concert for Buck Ormsby in Tacoma on Sunday was a big success. There were long lines wrapped around the Temple Theatre before it opened, and when the show started, every seat was occupied.
If not for family commitments, I would have been there. In lieu of attending, I made plans to assemble a special video for Buck that would be shown at this event.
I spent a few days assembling it, and on Friday afternoon I shared a rough cut to Buck's longtime lady friend Pam, and Jimmy, who was in charge of the AV elements for the event. Both of them loved it, and on Saturday, I spent most of the day fine-tuning the edit, adding some extra interviews, color-correcting some elements, and then tacking an extra bonus clip of Buck after the original ending. By 9 pm, I felt I had finished with this clip, so I set up my computer to render the final edit, and then sent a text message to Jimmy, who replied that he was also doing a last-minute render of the slide show. When the render was finally complete at 2:30 am, I immediately sent it to Jimmy and Pam….
Unfortunately, this clip was not able to be shown at the event. Apparently, it arrived too late for being included in the event, and I didn't find out exactly what happened until the very next day.
Oh well, such is life, eh?
Anyways here's the video I created for this event. Be sure to watch the whole thing, as there is a bonus clip of Buck that appears after what appears to be the end…
Thanks to updates from my friends Lori Morisette and Mike Hintze, I was able to enjoy some of what I missed….
Here's some of Mike's photos…

Jim Valley!

The Fab Wailers!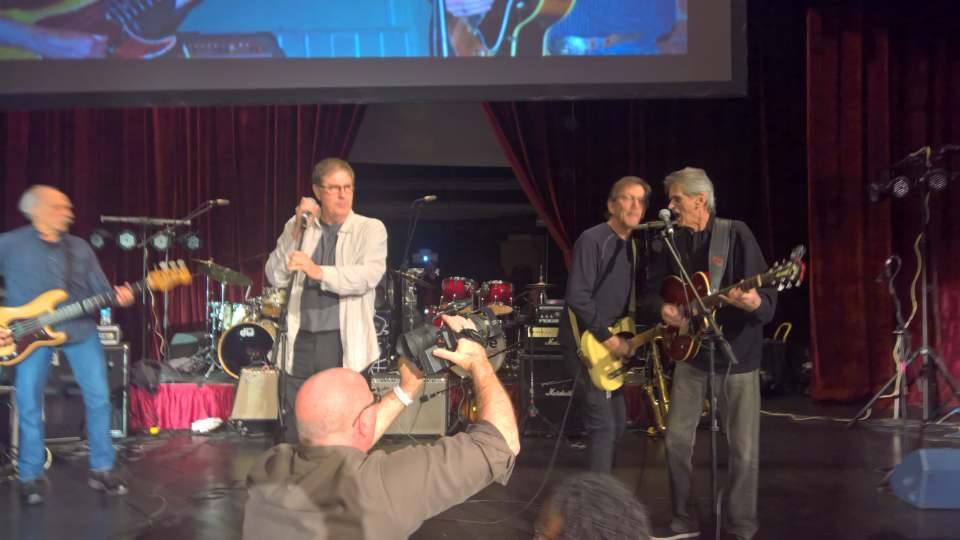 .. and those Kingsmen guys!
Thanks to Facebook, I discovered some truly incredible photos of the event by Dan Hill. Check out this enhanced image of Little Bill Engelhart and the Blue Notes!
Right on the top of this post, you can see Dan's photo of the audience which I thought was incredible. To see more of Dan's work you can visit his Flickr page or make friends with him on Facebook!
Reference:
https://www.flickr.com/photos/digitographer/