Last year, I saw an amazing performance by the Sonics, a band I never expected to see reunite.
It looks like I have another chance to see them again next month…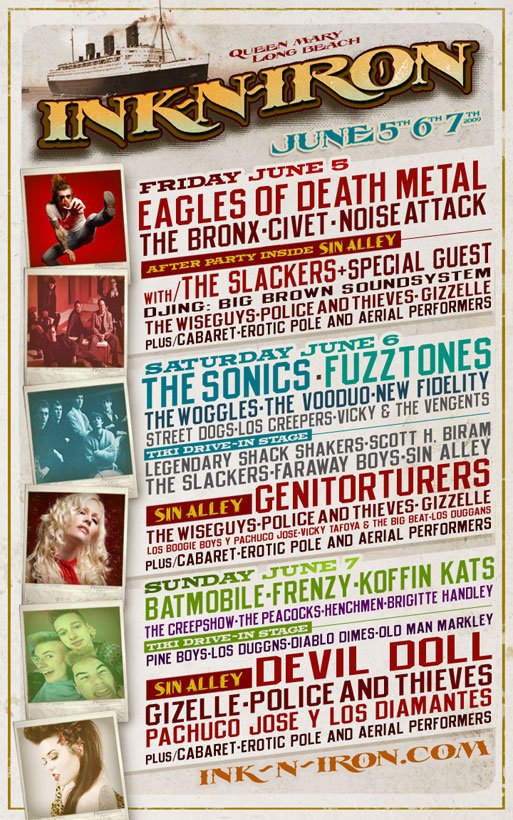 This Ink-N-Iron Festival sounds like quite a soiree out in Long Beach, CA next month. It'll be a hodgepodge of tattoos, hot rods, garage rock, and pretty girls onboard the Queen Mary on June 5th-7th. In addition to the Sonics, there's also going to be the Fuztones, the Eagles of Death Metal, Genitorturers, the Woggles, the Slackers, the Legendary Shack Shackers, and a whole bunch of other bands with cool names.
I'm tempted to go if I can juggle that time and money thing some 400 miles from my home turf. This sounds like a really fun event…
You can find out more about this show by visiting the official website at
http://www.ink-n-iron.com
Here's a little reminder of what the Sonics are all about, with a performance of "Louie Louie" and "Witch" at Oslo, Norway.
…. and here's one of their other great originals, "Psycho" from the same show.